If you think of a chatbot, what comes out of your mind first? Probably, the web-based chatbot that pops up when you visit a website. Ususally, such chatbot is just a robot and it has nothing to do with personalized user experience. Mobile Coach chatbot can meet you on any platform like WhatsApp, Telegram, Microsoft Teams, Slack, SMS. Anywhere you want and our chatbot can be configured up to your needs! In this article we collected most frequent chatbot use cases for e-learning, training, onboarding etc.
Deliver better new hire experiences
An onboarding chatbot keeps user on track with onboarding deadlines and provides a
safe place for them to ask questions as they acclimate to the organization and role.
User Experience Design:
Duration: 4-12 weeks
Frequency: 2-5 messages the first week then down to 2-3 messages a week.
Push interactions: Deadlines, links, surveys.
Pull interactions: FAQs, menu of resources, access to job aids.
Try it out: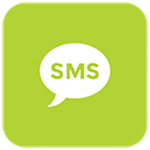 Say Hi to
(801) 515-4028
Strengths of an onboarding chatbot:
Simple: Everyone knows how to text! New hires have a long list of new tools to learn, but with a chatbot, they can stick with something they already know
Cuts through the noise: New hires are bombarded with deadlines and new information. A chatbot can help users understand what is most important to focus on and when.
Safe: Users can feel safer asking uncomfortable questions to a bot. Check out this article about why.
Central: A chatbot can be a central source of information for everything so new
hires don't have to track it down
More likely to complete certification
Were confident in training concepts
Less time to complete certification
Avi is an award-winning chatbot designed by Akamai and Mobile Coach to help
new hires navigate the onboarding process and complete their certification.
Accountable action and retention after a training
A training reinforcement chatbot transitions learning from the "classroom" into the workflow through timely reminders and prompts to take action.
Design:
Duration: 4-8 weeks
Frequency: 2-3 push messages a week
User experience: Reminders, videos, pdfs, links, quizzes, survey questions, and
check-ins
Try it out: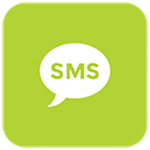 Say Hi to
(801) 609-3592
Strengths of a reinforcement chatbot:
Within the workflow:

Keep training top of mind within their natural workflow by sending messages on work channels like MSFT Teams or Slack.

Personalized

: Each learner has different needs to ensure they apply your training. A chatbot can customize the conversation to meet the learner wherethey are.

Measurable

: Know how your training is being applied months after a learningsession to prove ROI and to help improve training.
Chatbot users remembered their "starting point"
Chatbot users remembered the action they had committed to do after training
Chatbot users took action on a specified post-training commitment
Mobile Coach and Target conducted a case study to measure how to text
message reinforcement impacts post-training retention among leaders.
Transform training into dripped micro-lessons to create a customized conversational learning experience.
Design:
Duration: 2-3 months on average, but highly dependent on content.
Frequency: 2-5 lessons a week.
User experience: Lessons delivered via text and linked content (ex: video, pdf, audio) with retention activities like quizzing, goal setting, check-ins, challenges, and conversation simulators.
Try it out: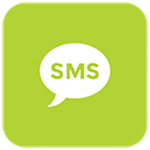 Say Hi to
(202) 217-4768
Strengths of a micro learning chatbot:
Reach difficult to train populations

: With a micro learning chatbot, you can easily train difficult to reach learners (ex: drivers, warehouse workers, salespeople) by sharing short pieces of content on their phones.

Easy to consume & retain

: Short content pieces are easier for learners to process and retain over time.

Follow up and training in one

: As you deliver training over time the chatbot also reinforces concepts to ensure retention.
Access Information When You Need It
Too many clicks or a fear of asking for help can slow your workforce down. With an
acronym chatbot you can make it easy for employees to get the definition of common acronyms in a central place.
Design:
On-demand support is driven by a menu of resources.
Mitigation path for unexpected acronyms.
Users can ask the chatbot to teach them new acronyms.
Try it out: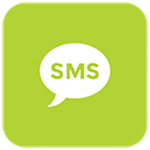 Say Hi to
(226) 702-2261
Strengths of a performance support chatbot:
Frictionless

: Even one extra click or the uncertainty of how to find an answer can prevent employees from looking for resources on their own. The chatbot fits right into their workflow
and is just 1 click away

Safe

: Employees can be uncomfortable asking a person when they don't know an obvious answer or have to ask multiple times. A chatbot can be a preferred alternative.

Central

: A chatbot can be a central source of information for acronyms so employees don't have to track it down.

Scalable

: Instead of a person answering the same questions over and over again the chatbot can reduce workload and instantly provide acronym information.
Use gamification techniques to encourage users to engage and create a community.
Mobile Coach's gamification features include:
Points: Award points to encourage the behavior you are targeting with the chatbot. In the demo, we award points for right and wrong answers to encourage all responses.
Leaderboards: Creates a community by sharing a leaderboard via the chatbot with all participant's scores. Leaderboards work well when there is natural competition or familiarity between participants.
Adaptive learning: Based on the learner's behavior the chatbot can change the difficulty or types of messages it sends. For example, if a learner has answered 2 questions wrong in a row the chatbot could reteach the topic.
Personalized badges: When learners achieve milestones in the chatbot it can send a personalized badge. This can connect with existing badging systems or be a badge created by the chatbot.
Try it out: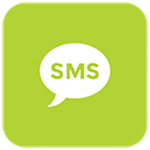 Say Hi to
(626) 415-4137
Strengths of a gamification bot:
Encouragement

: Gamification techniques incentivize learners to participate with the chatbot and its purpose.

Recognition

: Learners receive recognition for the work they put in within the chatbot and the community.

Meet learner's needs

: With adaptive learning, you can alter the conversation to better fit what your learner needs.
Chatbots as a coaching tool
Deliver better-personalized follow-up for coaching with a chatbot. It can take over programmatic elements of coaching and create a safe environment to learn and develop skills.
Design:
Duration: 2-3 months.
Frequency: 1-3 messages a week.
Interaction types: reminders, goal tracking, accountability, and conversation
simulators.
Strengths of a coaching bot:
24/7 access

: A chatbot never sleeps. It can always be there to support learners when they
need it.

Scales to thousands of users:

Consistent personal coaching isn't scalable. But a chatbot
is! It can follow up for you and scale to any number of users.

Feels anonymous and safe

: Learners can be more comfortable sharing with a chatbot because they know it can't judge them.

Robust reporting:

A chatbot will track each conversation and can provide important metrics for individuals and all users.
What does chatbot coaching look like? Try this conversation simulator to
experience how a chatbot can help you practice and develop skills: Click here
Learn how Mobile Coach chatbots will help you drive real engagement with your audience to achieve the key behaviors and results you want.