FRANKY is a personalized coaching chatbot designed to help prevent and overcome employee burnout while increasing performance and capacity.
Many of us feel like we just don't have enough energy for what's important. That's why Franky is here – to help you take the first steps towards increased energy.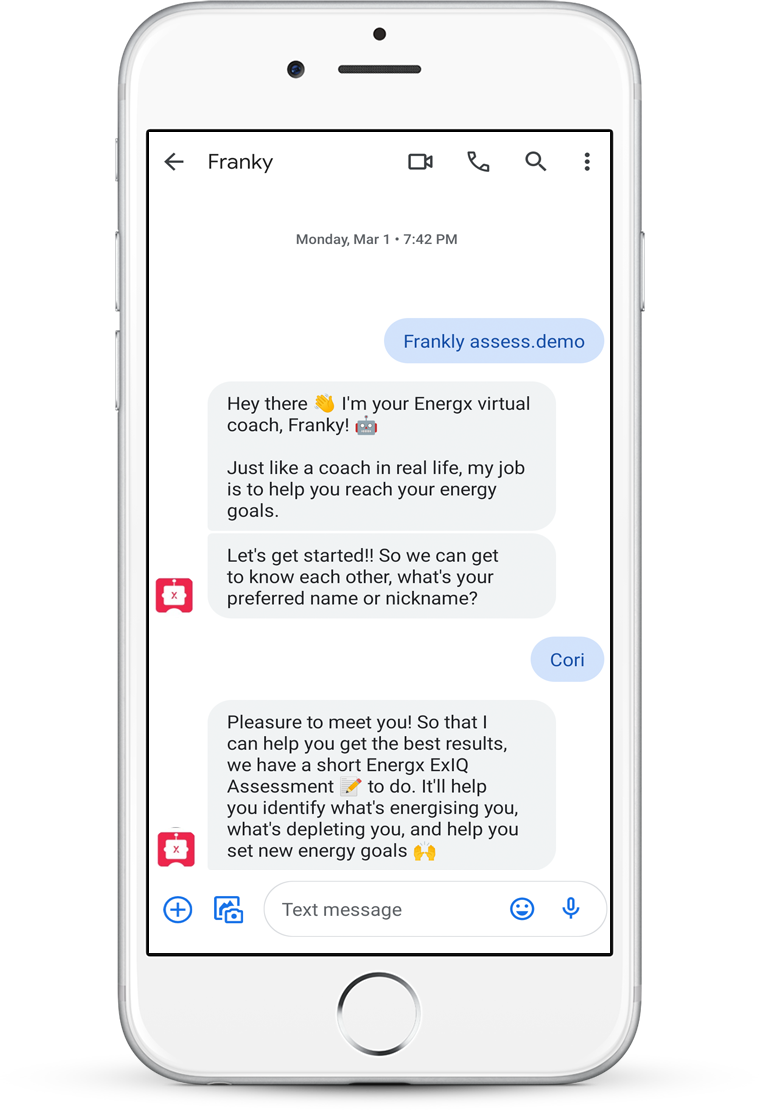 We all have a different energy starting point, which is why personalized burnout support is essential. Franky's AI engine creates a unique 100-day experience for every participant. Each custom curriculum focuses on topics and lessons specifically needed to increase energy. With over 5.7 million unique programs, the micro-skills curriculum of coaching sessions and behavioral change challenges are tailored to an individual need's to improve their life. 
Coaching delivered via mobile messaging (SMS, MS Teams, Slack, and more) to meet users where they're comfortable.

Personalized experience based on a 5-minute energy assessment.

Time commitment is only 15 minutes for each 10-day lesson, so anyone can fit it into their schedule.

(US only): Text (502) 205-7875
A Mobile Coach representative will contact you shortly to collect payment information and to provide instructions on how to get started.
From Burnout to Resilient
Sean Hall created Energx and the skill of 'energy intelligence' or ExIQ to prevent burnout after he himself experienced severe burnout twice while in senior executive roles for a global telco. Everything we hear about mental health focuses on the extremes, whether that be suicide, anxiety, depression, or addiction. Whereas, Sean felt that those common focuses were not relevant to him in his burnout experience.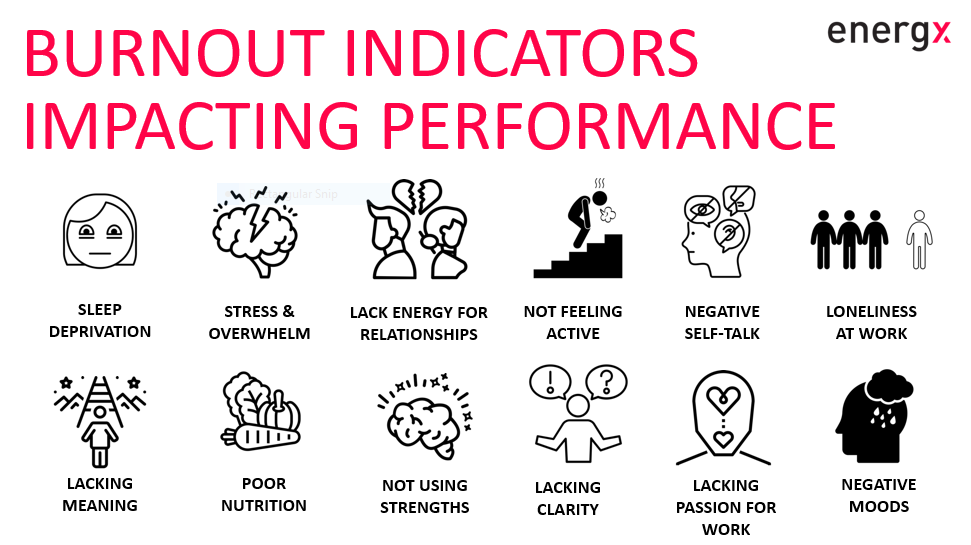 Ultimately, he felt like he was in an energy crisis, his batteries were dead, and his gas was low. As time went on, he realized how many other people have been in that same situation. While professional help may not be necessary, they still need support to prevent more severe issues and regain their energy. Sean's journey has included his recovery process, along with paying forward the knowledge, and helping others who struggle with burnout. 
He's on a mission to prevent burnout from happening to you and the people you care about by helping you become an energist – a person who expands their energy as well as the energy of others. Which is why, Sean partnered with Mobile Coach to create a chatbot based anti-burnout tool that could be an easy resource for those in an energy crisis.
Vince Han, CEO and Founder of Mobile Coach, recently sat down with Sean. They discussed how Sean created Franky as well as the results he's seeing. In the webinar, Sean also walks through the user experience of Franky, which includes the energy assessment, personalized curriculum, and what a 15-minute modules look like. Check out the webinar below to see clearly how Franky works.