Vince is an industry thought-leader for learning and learning technology and speaks often about artificial intelligence and chatbot technology.
Vince Han is the founder and CEO of Mobile Coach and a frequent speaker at conferences such as Training Conference, DevLearn, Learning Solutions, Masie's Learning Conference, ATD ICE, ATD Techknowledge and others. He holds an MBA from the MIT Sloan School of Management.  Vince has founded several successful technology companies and resides in Utah.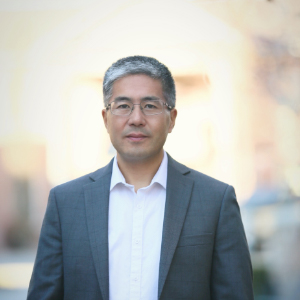 Articulate and thoughtful…industry-leading expert in chatbots.
"I've had the privilege of collaborating with Vince on the topic of chatbots, particularly how chatbots can facilitate learning. Vince is an industry leading expert in chatbots, the technology that powers chatbots and the design techniques that make chatbots successful. And behind his brain, he is articulate and thoughtful, thus making him an ideal resource for anyone wanting to better understand this exciting innovative technology."
– Elliott Masie, MASIE learning consortium
VINCE HAN'S PRESENTATIONS