Interview with Sean Hall of Energx
Vince Han, the CEO of Mobile Coach, has recently started a video series on LinkedIn where he does short interviews with many of the entrepreneurs that we meet along the way. In this episode, Vince chats with Sean Hall the founder of Energx. Vince and Sean discuss the utilization of every organization's greatest asset, people.
Highlights
It's about the practical things that people can do within their own life to make them the best they can be.
Energx helps people find that energy and fire in themselves to build up others.
Find ways to separate the things that are giving you energy and the things that are not and start to set some goals.
You have to have the energy to do what you need to have the energy to do the things that are most important
Even if you love your job you can still burn yourself out to the point where you aren't presenting the best version of yourself.
About Sean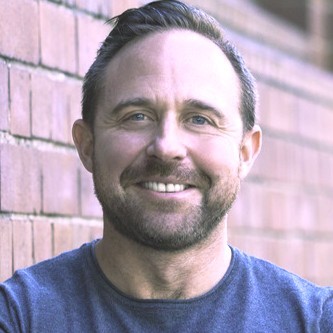 Every day Sean helps people and teams at organizations like Facebook, Deloitte, Unilever, Intuit, ANZ, Google, AON, and Telstra improve their mental wellbeing, engagement, creativity and productivity.
The catalyst for this was burning out twice. The result of doing everything we are told we are supposed to do to be successful. Just one of the 100's of 1000's of people who are collateral damage of the corporate jungle.
Sean learned that it is the quantity and quality of individual and collective energy that we are able to create, that will ultimately determine our success. So he works with clients to increase both, by building the skill of 'energy intelligence' or 'ExIQ'. His goal is simple. To help as many people as possible overcome or prevent this happening to them.
About Energx
Change is all around us both personally and professionally. To deal with this change requires energy. Energy we often don't feel we have. Too many of us are in an energy crisis right now, depleted, on the edge of burnout or worse.
Sean invented the energx system to enable individuals, leaders, teams and organizations to find the energy to 'excel at change'​. energx is a human-centered system comprising extraordinary learning experiences, exceptional coaching and insightful data and analytics to help people, teams and organizations overcome this – to excel at the change they desire.
To do this energx starts by answering the simple (but hard) question "How can I have more energy for myself, and the people and things that are important to me?"​ Our mission is to enable people and organizations to find the energy they need to discover and achieve their purpose.
Learn more at: http://energx.com.au