By Vince Han
Adapting to 21st-Century Expectations
The direct selling industry is under fire—facing regulatory pressures, declining sales, and the threat of more compelling gig-economy alternatives like Uber that are stealing away potential recruits. 
Direct selling companies that want to thrive in this digital world must transform and adapt. While many of the sales and team-building skills of past successes remain as pertinent as ever, today's direct selling entrepreneur needs the savvy of delivering products and services in a way that today's consumer expects—and this requires a whole new set of competencies and tools. 
And what do today's customers expect?
Immediacy — It is the age of instant gratification. Blame Google and Amazon. We want our questions answered, products delivered, and paychecks sent immediately. 
Interconnectivity — Customers expect their presence to follow them from device to device and from site to site. Single Sign-On services are a minimum requirement. Having different services share the same customer data to deliver a seamless and secure user experience will soon be par for the course (e.g. Purchase something on Amazon and track the package on UPS in a single, holistic user experience). 
Frictionless user experiences — With each click and tap you require of your customers, you lose attention and audience. Were you skeptical of the power of Amazon's "Buy Now with 1-Click" when it was first announced? This feature epitomizes the power of frictionless and while it confounded many pundits with its boldness, customers hungrily voted with their wallets and Amazon's growth is a testament to its effect.
These expectations represent a huge challenge for traditional direct selling companies built with old school infrastructure and a sales force who might be reluctant to believe that change is needed to see continued success.
Messaging and Chatbots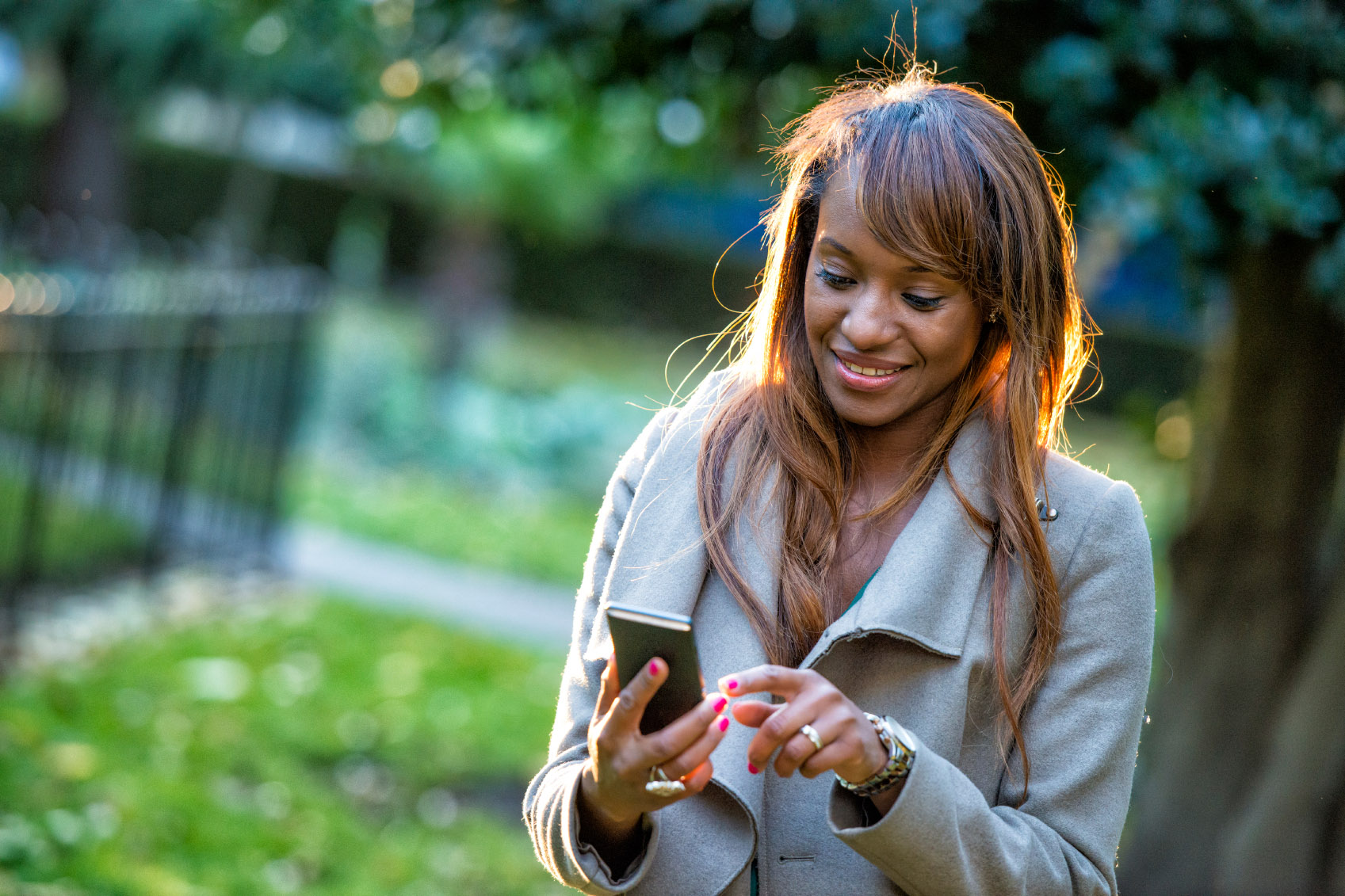 One of the most important, recent technology trends is the move towards messaging as a primary user interface. More and more consumers are showing that they prefer the convenience of chatting, whether it be in a chat window on your website or via SMS on their mobile phones.
Messaging is proving more convenient than the clumsiness of navigating through a website or an app. Messaging natively provides all of the conveniences that today's consumer expects. In 2017, a Nielsen study showed that:
76% of people feel their life has been improved by mobile messaging
53% of people are more likely to choose an online business they can contact with via chat 
More and more people are reporting that messaging is their preferred way to interact with businesses to ask questions, make appointments or purchases, and give feedback
The majority of people across generations (Millennials, Gen Xers and Boomers) prefer to message over calling or emailing.
And because human-to-human messaging is not easily scalable, the age of the chatbot has been ushered in. A chatbot is a computer-simulated conversation that, when designed well, has proven to deliver significant business value. Most commonly, chatbots are being used to automate customer service. These statistics are compelling:
67% of global customers have used a chatbot in the past year for customer support 
By 2020, 85% of all interactions with consumers are projected to be handled by a chatbot instead of a human agent 40% of customers don't care if they are helped by a chatbot or real human and simply prioritize getting help
30% of customer support costs could be saved by using chatbots
80% of routine questions can be handled by chatbots
But aside from customer service, direct selling companies can utilize chatbots in other important ways to not only cater to today's audiences but also to help their executive teams and sales force transition from one era to the next.
Chatbot Use Cases That Transform
A common mistake when envisioning chatbots is to think of the Artificial Intelligence (AI) depicted in movies like Ironman's Jarvis or HAL in 2001: A Space Odyssey. The standard of having AI be as conversational and emotionally intelligent as a human still feels far off–as any attempt to hold a real conversation with Siri or Alexa will quickly confirm. 
So, even though computing power is not yet able to generate human-level conversations, what are cases where computers and chatbots can be valuable?
The key principle in designing effective, functional chatbots is to focus on having the message feel valuable to the user. Message value is highest when messages are timely, provide important information, motivate, and match the contextual circumstances of the user. 
Here are some use case examples.
Distributor Coaching and Training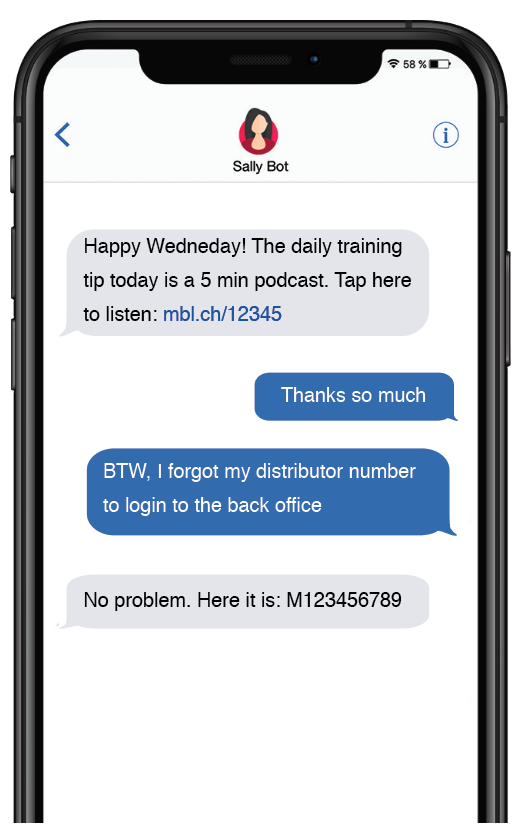 This use case is particularly powerful when the chatbot feels like a personal coach or friend that you can message at any time. This requires the chatbot to be present on common mobile messaging channels such as SMS, WeChat, WhatsApp, LINE, Facebook Messenger, etc. 
Chatbots like these can be programmed to not only know the schedule of the distributor it is coaching but the skills they most need to be successful. They can proactively send messages throughout the day to hold new distributors accountable to goals and tasks that are essential for their growth and success. 
These chatbots can be programmed to speak in any language and, of course, since chatbots never sleep, can work to coach tens of thousands of people all over the world at once. 
Coach Carly, an SMS-based chatbot for PartyLite, coached, motivated and led PartyLite consultants resulting in 48% more products purchased and a 150% increase in sponsorship rate. 
Customer Service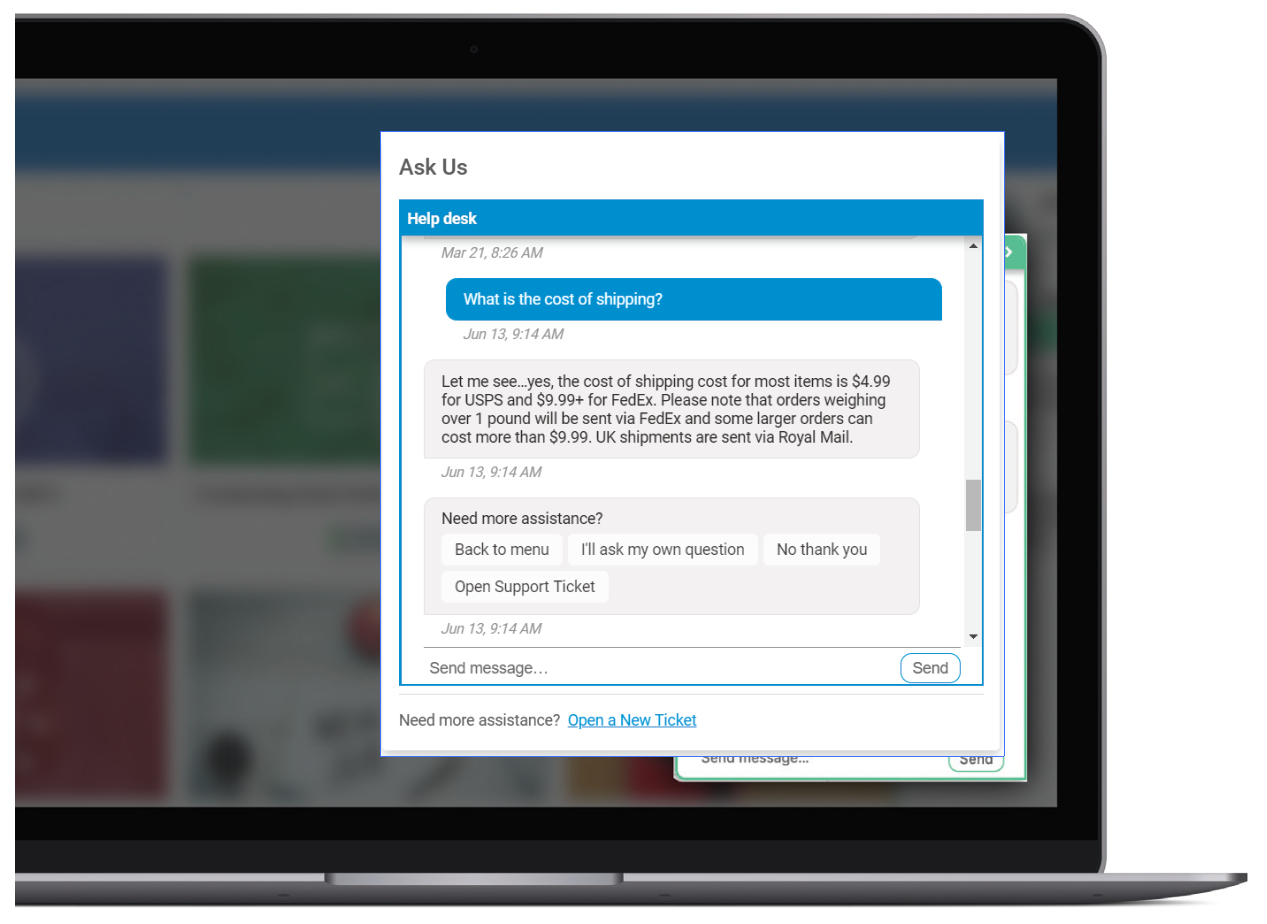 The world of direct selling is more complex than a regular e-commerce retail business. The complexities of wholesale prices, special deals, commissions, etc. can make customer service a real cost concern–not to mention risking customer angst and displeasure for long waits.
Chatbots are a great way to automate the most common customer queries as well as help pass along customer info to live agents. A chatbot can track order and shipment status, commission amounts and answer questions about product ingredients.
revitalU developed a chatbot embedded in their back office for customers and distributors. Customers can choose from a menu of the most common issues like tracking orders or asking about ingredients. Servicing thousands of customers a month, this chatbot has resulted in a 15% reduction in call center costs. 
Health Coaching
Many direct selling companies have innovative and science-backed health and wellness products; however, the efficacy of any health-related product, good or not, depends on proper and regular consumption by the customer. This doesn't always prove to be easy, given human nature's fight with bad habits and the fact that we are surrounded by unhealthy temptations. 
Chatbots can be the first line of defense and the front-line cheerleader because it can be with the customer 24 hours a day, no matter where they go. Chatbots can be programmed to give health advice and perhaps most importantly, help the customer stick with the program!
Xander, an SMS-based chatbot for Xyngular, encourages customers to stick with their weight loss program and sends valuable reminders on what to do throughout the day. Xander has an average satisfaction rate of 9.1 out of 10 after tens of thousands of users. One recent user said, "The reminders were imperative and I would not have had success without it." Xander increases customer satisfaction and success, which is the heart of Xyngular's growth.
Frictionless Commerce
Direct selling companies often have subscription-like services where customers can sign up for "autoship" and have products automatically delivered to their door. But not every customer needs or wants this level of commitment to start. Many customers want to sample first or perhaps their life circumstances dictate taking a break from a product for a time. 
A chatbot can be the most frictionless way for a customer to manage their purchases, shipments, and orders. With a chatbot, there isn't a cumbersome login with a username and password that is too often forgotten, nor is there the friction of having to call a customer service rep only to be put on hold for an hour. As easy as texting a neighbor, a customer can instruct a chatbot to send a shipment and charge the card on file.
Broadcast Messages and Event Support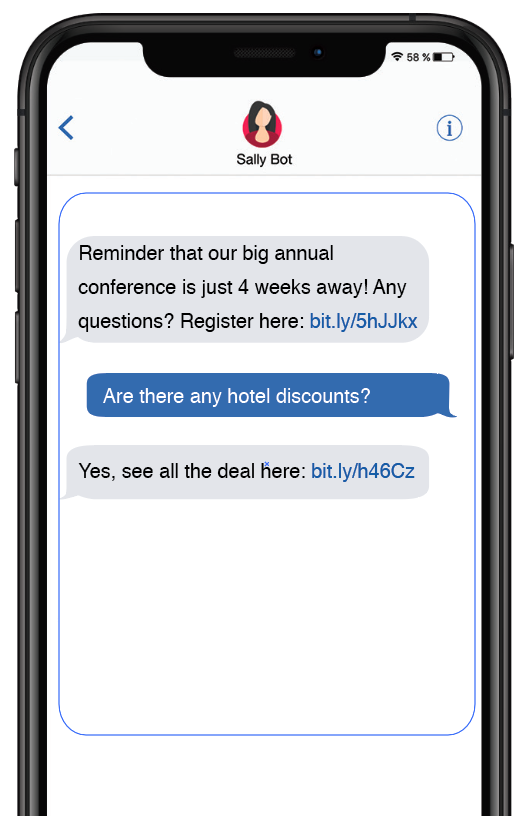 Direct selling companies thrive on live events. This is an opportunity for distributors to gain strength from each other, get inspired and learn from the best. Direct selling companies make attending live events a huge priority as they know that for those that make the time to travel and attend an event will put in the work necessary for success. But the logistics of event planning can be tricky and rife with hiccups both for the event organizers as well as attendees.
A chatbot can be programmed to help attendees know the schedule, know where to go, what the wi-fi password is, order show specials, and so on. Whenever people feel lost or uncertain of what to do or where to go next, your chatbot can be right in their pocket, ready to guide them on their way. Additionally, a chatbot can facilitate introductions and meetings between people at the event, as well as other innovative and fun functions like scavenger hunts, easter eggs, and more.
One recent event chatbot was able to answer 87% of user messages automatically without any human intervention.
Why Mobile Coach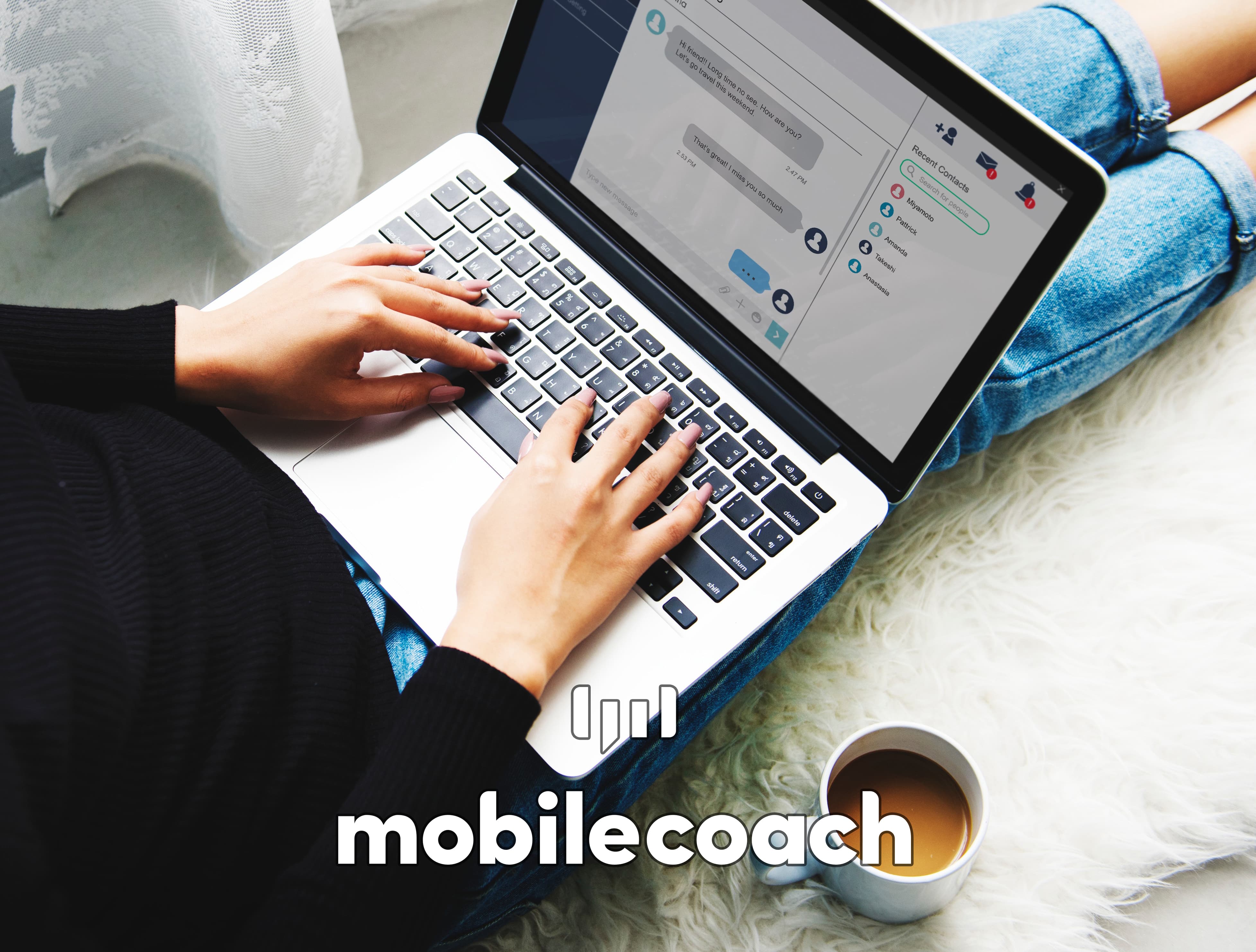 Mobile Coach is the industry leader in chatbots and has been designing and delivering innovative chatbots for the direct selling industry for over 5 years. The Mobile Coach team has seen the evolution of chatbot design and are world-leading experts on what works and what doesn't. But more importantly, Mobile Coach is an award-winning, world-class technology company and has developed a chatbot authoring and management platform.
Founded and developed by Vince Han (MIT '04), the Mobile Coach platform has been used not only by the world's biggest direct selling companies but also by other Fortune 500 companies like Microsoft and Disney. 
The Mobile Coach Platform enables clients to design and deploy chatbots via many channels like the web, SMS, WeChat, Facebook, WhatsApp in any language and anywhere in the world. The Mobile Coach Platform is enterprise-grade secure which is essential for any company selling consumer products worldwide with GDPR and other privacy laws and regulations becoming the norm. 
You can use the Mobile Coach Platform to create and manage all the use cases covered in this article and more. All of the statistics provided above are real results achieved by Mobile Coach chatbots for a wide variety of clients.
If they're going to survive in the world of the 21st-century consumer, Direct Selling companies simply must update and adapt. Mobile Coach is ready to step up and take on this challenge and help ensure the direct selling industry thrives in a digital world.