One Mobile Coach chatbot can work through multiple types of messaging channels at the same time. Whether companies choose just one channel, or want the full array, these options make it easy to connect with  customers and employees on different platforms, in just about any country in the world. 
So, what messaging channels can a Mobile Coach chatbot operate in? Here are just a few:
Short Message Service (SMS)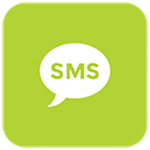 SMS is the most popular messaging channel in the United States and Canada, but is available in many countries. Because SMS works on both smart and "not so smart" phones, it is our most popular messaging channel–no apps required.
SMS is a method of communication that sends text messages between cell phones, or (in our case) from a PC to a cell phone. The "short" in SMS refers to the maximum amount of characters that can be sent in a single message. This is the classic 160 character limit (including Latin alphabet letters, numbers, and symbols) that cellphone users are familiar with.
LINE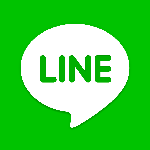 LINE is the most popular messaging app in Japan, Thailand, and Indonesia. After the Tohoku Earthquake and resulting tsunami in 2011, many communication channels were unavailable, and the Naver company created this internet-based communication app to fill the void.
Great for messaging and calling, LINE also has features that allow users to keep up with news and entertainment, order taxis, make payments, discover discounts, and even stream music!
Facebook Messenger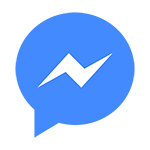 Facebook's tandem app that allows users to send messages, and exchange photos, videos, files, and audio. With its easy access to your Facebook friends list, it allows users to react to other users' messages, interact with bots, and make voice and video calls. Facebook has also separated Messenger from the base Facebook app, and Messenger is now available on most phone operating systems.
Most of our clients who use Facebook Messenger operate in South America, Europe, with a growing presence in China. As of 2017, Facebook Messenger has over to 1.2 billion users (wikipedia). Odds are good your target audience is among them.
Telegram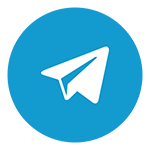 Created by a Russian entrepreneur and registered in the UK, Telegram is a messaging app that promises speed and security. Most popular in the UK and Germany, this app is available on all device operating systems and offers features not just for messaging, but photo, video, and file sharing, as well as group broadcasting.  Customers say it's "SMS and email combined" (telegram.org). They enjoy the cloud storage and multi platform support.
WeChat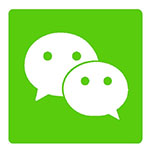 "The most important app in China right now" (businessinsider.com). The app allows users to play games, exchange money, make video calls, order food, read the news, schedule appointments, and more.
In addition, WeChat sports a robust QR Code integration that allows users to add contacts, get discounts at checkout, or connect accounts all with a quick scan. It's a powerful app that is quickly becoming more than just a messaging platform!
Web Widget

Your browser is your portal to the internet. Whether you prefer Chrome, Firefox, Safari, or Internet Explorer, you probably use a browser at least once a day. Our web widget sits on top of a web page to answer visitor questions or provide additional information.

VK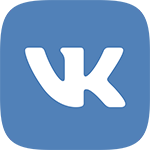 A Russian-based social media and networking platform, with users in Ukraine, Belarus, Kazakhstan, and surrounding countries. With VK, users send messages, share stories, watch videos and live streams, listen to music, play games, and join communities to connect with others–not unlike Facebook.
Mobile Coach is always integrating new messaging channels into our platform. These are, obviously, only a small selection of the apps and channels available. If your company uses a channel that is not listed above (KakaoTalk, Slack, Alexa, etc.), email us so we can customize our chatbot to your needs! We would love to expand our active messaging channels to meet your needs.
Curious how to pick the right channel for you? Read this blog post to learn 5 tips for choosing your chatbot channel.
---
About the Author: Ashley Smoot
Ashley Smoot is the summer Marketing Intern for Mobile Coach. She is studying Digital Marketing at Utah Valley University and aspires to work for an airline, so that she can do what she loves- travel the world! She enjoys music, plays the violin, and has a lifetime goal of running the Boston Marathon. She comes from the small Utah city of Kaysville and though only here for the summer, has learned a great amount from her time here at Mobile Coach.
What is a messaging channel?
Messaging channels are technology-supported ways for chatbots to communicate with users and engage them in a conversation. Options can include text message (SMS), a social media app (Telegram, Facebook Messenger) or a web page.