Why You Need A Chatbot Sales Assistant
What sales operation manager isn't frustrated by the lack of CRM adherence by their sales teams? What CRO isn't worried about the missed opportunities caused by a lack of prioritization and organization?
The sales process is uniquely complex, requiring a wide range of skills. Traditionally, "closing skills" have been the most valued, but organizing and prioritizing the mountain of data is a critical component to success.
I've interacted with many sales professionals in my career, and many of the top people relied heavily on a sales assistant. Assistants are commonplace among high-performing teams to help keep the sales reps organized.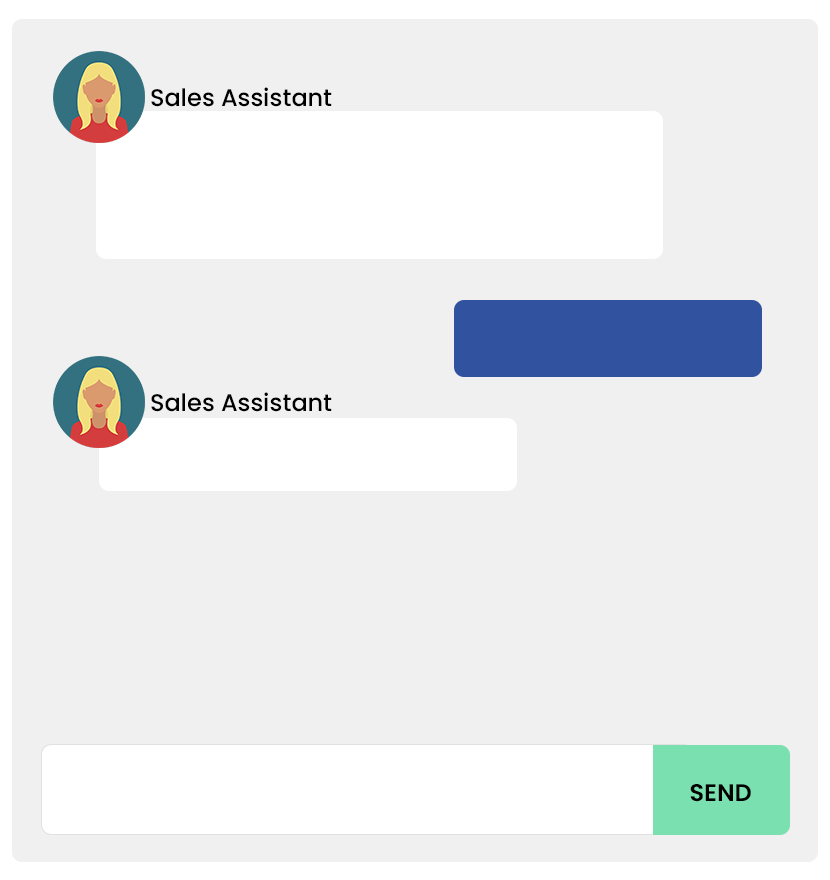 Many leaders are looking for ways to apply artificial intelligence (AI) to improve sales efficiency. One simple yet powerful use case for AI is creating a chatbot that serves as a sales rep's personal sales assistant. That may sound like a futuristic dream or a Hollywood movie, but it's actually something you can, and should, leverage now.
I've identified three critical features to include when making a chatbot sales assistant work for any team.
Three Essential Features:
Set up the chatbot to communicate with your sales rep via the most frictionless messaging channel for them–SMS, Teams, or Facebook Messenger, etc. Choose the channel where their top priority messages are already coming, such as messages from their significant other, their manager, their family members, and their friends. If your team is paying the most attention to incoming messages on SMS, then that's where you want your chatbot to be.
2. Personalized messages with your CRM
Next, you can configure the chatbot to integrate with your CRM, whether it be Salesforce or some other platform. This integration is vital because it allows you to send highly contextual messages to your sales rep. Imagine smart messages like the following: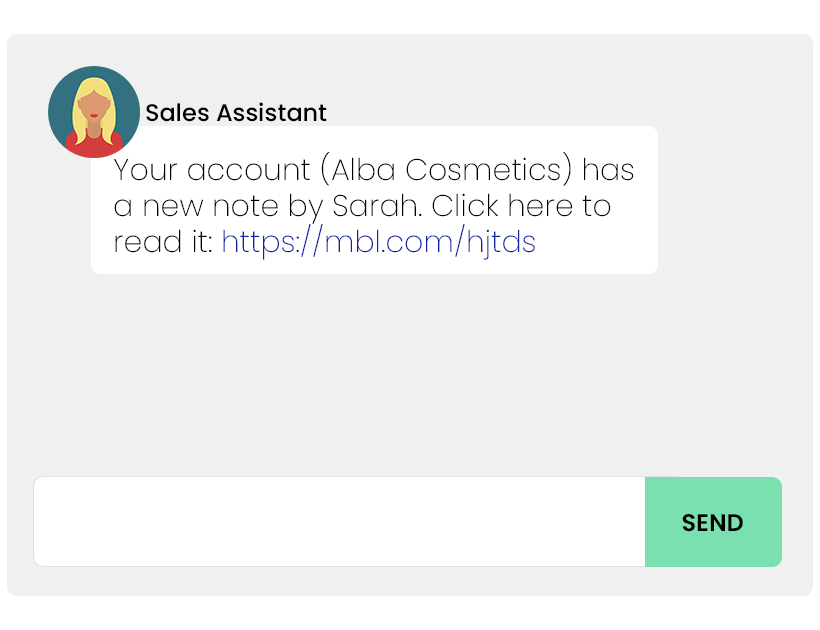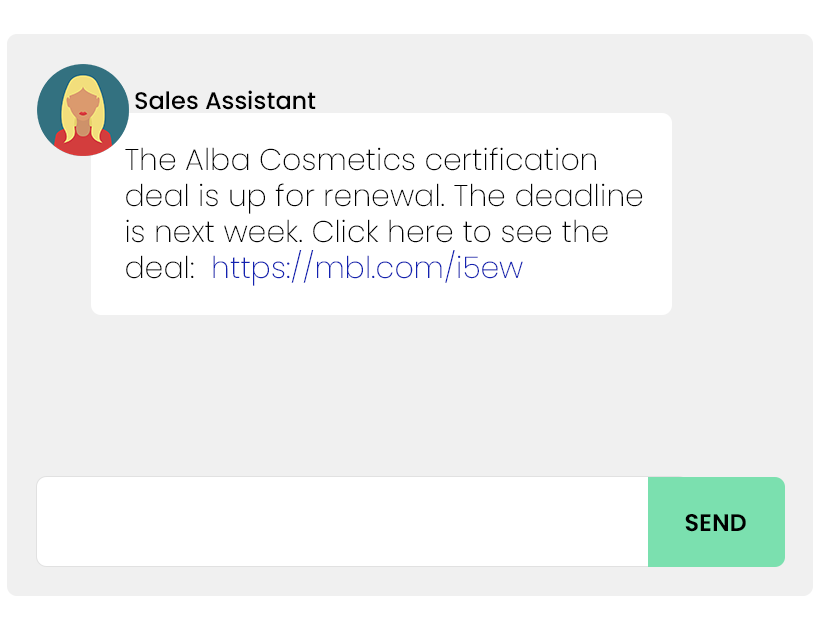 Finally, even though chatbots are computers, research has shown that even a computer can create a connection with users. You can leverage this and have the chatbot provide motivation and coaching for the sales rep.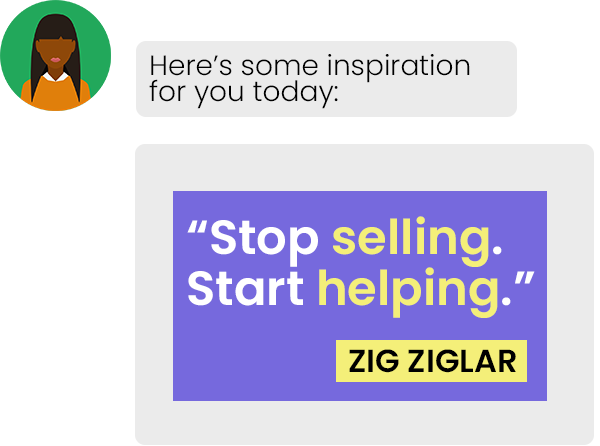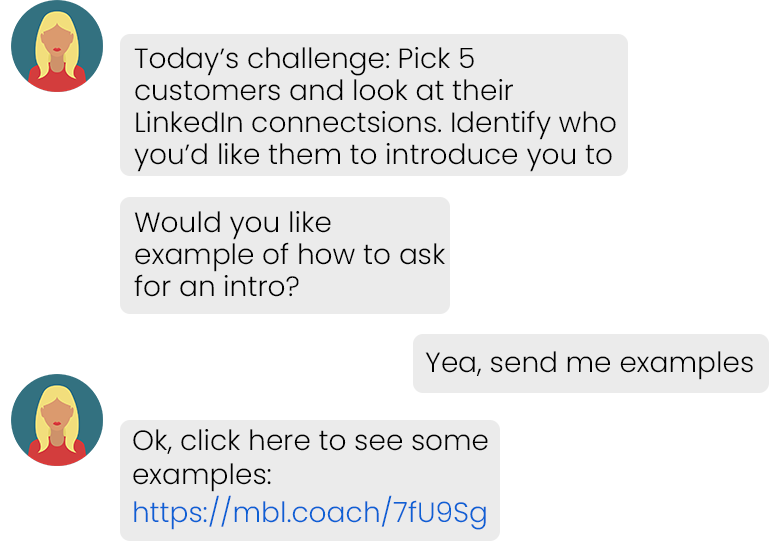 A chatbot can make the benefits of a sales assistant accessible to any sales team. By taking advantage of the three features I've outlined you can design an experience that boosts the organization, prioritization, and abilities of your sales team without adding friction.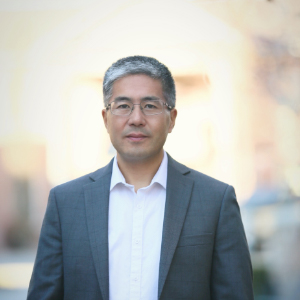 Vince is an industry thought-leader for learning and learning technology and speaks often about artificial intelligence and chatbot technology.
Vince Han is the founder and CEO of Mobile Coach and a frequent speaker at conferences such as Training Conference, DevLearn, Learning Solutions, Masie's Learning Conference, ATD ICE, ATD Techknowledge and others. He holds an MBA from the MIT Sloan School of Management.  Vince has founded several successful technology companies and resides in Utah.
Learn how Mobile Coach chatbots will help you drive real engagement with your audience to achieve the key behaviors and results you want.