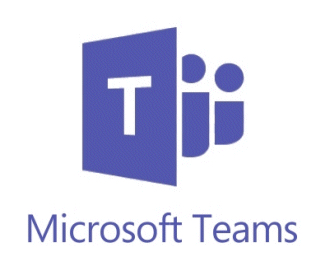 Mobile Coach is excited to announce support for chatbots on Microsoft Teams (learn more about Teams here). You can now use Mobile Coach's award-winning chatbot platform to design bots that can be messaged just as easily as connecting with a colleague in Teams.
One of the primary benefits of using chatbots to support a workforce is that they are frictionless. Now, with the ability to have chatbots always available on Teams, the user experience can be that much more accessible, meaningful, measurable and engaging.
Use cases for you to consider:
Training reinforcement

: Program a chatbot with training content that can be accessed by a learner at any time. You can still leverage Mobile Coach's powerful scheduling feature to push out reminders and nudges and other prompts.

Performance support

: Make accessibility to job aids even easier by loading them into a chatbot.  

Employee Contact lookup

: Lookup any fellow employee at your company by simply typing in their name, part of a name, role, location, etc.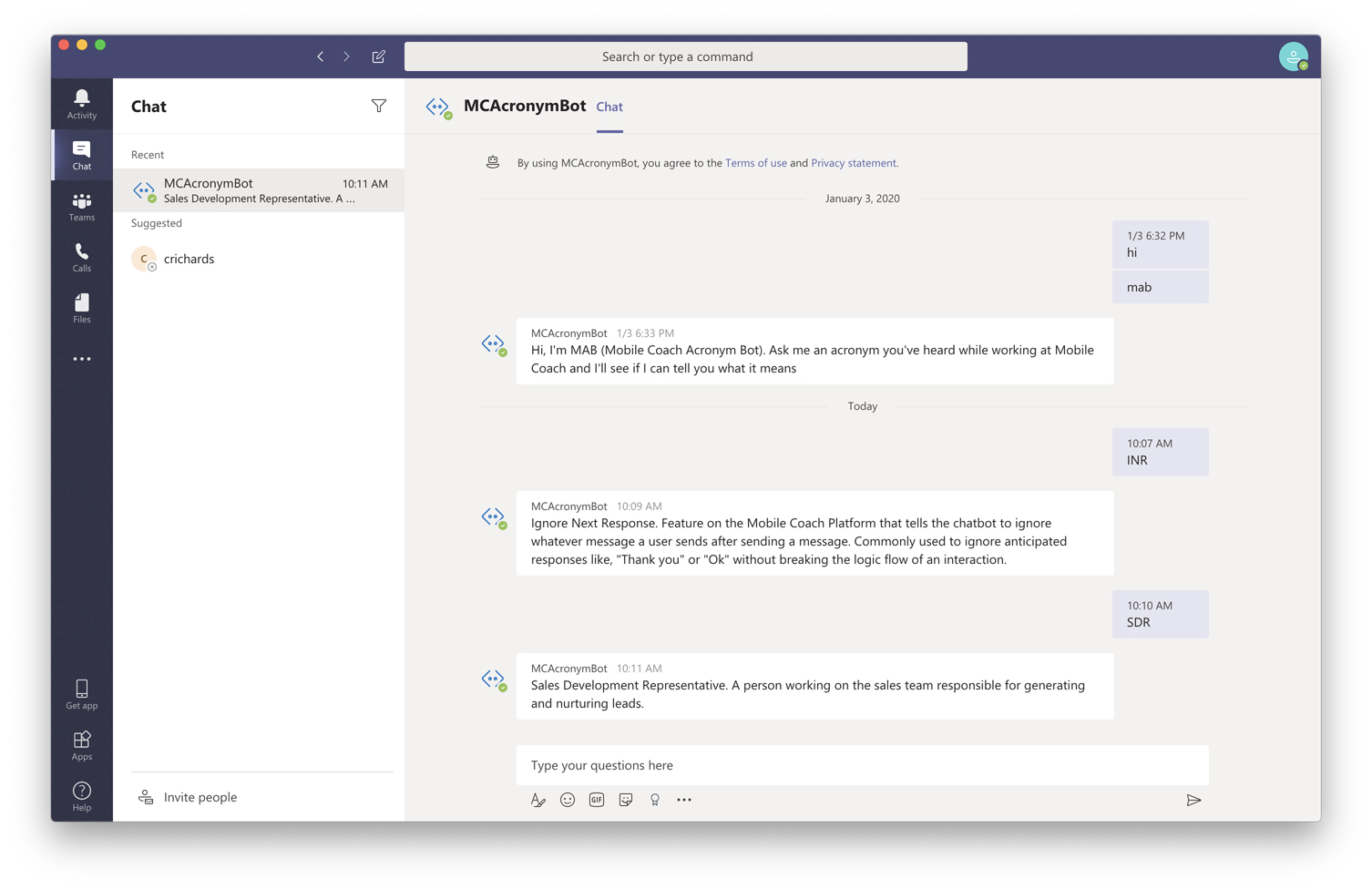 Acronym bot

: Search any acronym commonly used at your company. Perfect for new employees trying to get up to speed. Bonus: Mobile Coach already has a template built for you.

Help desk

: Create the perfect HR and Learning concierge bot. Build-in common FAQs and a menu branch to help employees navigate through the many resources at their disposal.

Feedback bot

: Make it easy for employees to provide feedback about their jobs, specific projects, and other organizational matters.
Mobile Coach has always committed itself to support chatbot channels that meet users where they are. As workplace collaboration platforms like Microsoft Teams have seen quick, widespread adoption, we are proud to add this new capability.
To learn more you can request a demo here, email us at sales@mobilecoach.com or click the button below.
Stay tuned for announcements on other common workplace collaboration platforms very soon!
Learn how Mobile Coach chatbots will help you drive real engagement with your audience to achieve the key behaviors and results you want.