LearnBot 2.0 at Learning 2019
By Perry Blazian
Nov 2019
Chatbots for Learning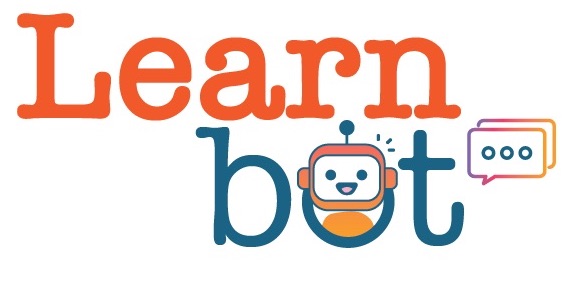 Mobile Coach is excited to announce LearnBot, an innovative chatbot to support the experience of a conference attendee. LearnBot will feature as the official chatbot of the Learning 2019 conference and is being designed in collaboration with users from last year's conference chatbot experience. Building on the success of last year, this LearnBot 2.0 will feature design enhancements made from the valuable feedback of last year's users. 

LearnBot takes advantage of a wide array of the Mobile Coach Platform chatbot authoring features, including Smart Web Pages. All these features are focused around the idea of making conference attendees feel more included and informed throughout the event. Last year, Elliott Masie described LearnBot as a "developmental innovation." 
This year, there are two versions of LearnBot:
The first is a pre-conference chatbot that is housed on a web widget. The pre-conference chatbot answers FAQs for those who visit the Learning 2019 site (try it out here: https://www.learning2019.com/) We will continue to update it as more information is available and as users ask unique questions.

The second version will be accessible during Learning 2019 on the conference app, via SMS and Facebook Messenger. The live conference chatbot will also answer FAQs that will be updated in real-time. It is also connected with the conference app/session information so it can suggest sessions based on keywords or user interest.
LearnBot is still in development, and the Mobile Coach team will be onsite at the conference to take feedback, provide insights, and explore the potential of future conference chatbots. We are so excited and honored to be working with Learning 2019 to bring LearnBot to the conference and we can't wait to see what we learn from this opportunity.
What We've Learned
Previously, the Mobile Coach team enjoyed an exciting trip to Elliott Masie's Learning 2018. Mobile Coach was proud to provide the official chatbot for the conference, LearnBot.
Some of LearnBot's features included:

The ability to contribute to a "public notebook" for each session of the conference, where users can review their own notes and the notes of others both during and after the conference

Immediate suggestions for sessions and activities, including real time "what's hot" activities based on trends happening at the conference

24/7 availability for questions about the event, venue, and offerings

Secrets and Easter eggs that users can discover at the conference and message to 

LearnBot

 for fun surprises

The ability to log attendance of conference participants

And more to come!
As a powerful learning tool, LearnBot at Learning 2018 helped attendees get the most out of their experience, as well as give people a great hands-on example of what chatbots can do. LearnBot answered questions, provided event updates, and even curated public notebooks created throughout the event.
---
"People came to the conference to learn about emerging chatbot technology and LearnBot gave them the opportunity to test it out themselves!"
– Cori Richards, Mobile Coach

---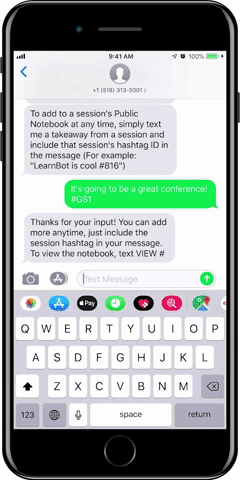 LearnBot had over 1800 conversations with attendees. LearnBot was asked over 1520 questions and was able to interact with more than 84 individual keywords. That doesn't even include the public notebook entries for the 190+ sessions!
During the conference our very own Vincent Han, CEO and Founder of Mobile Coach, gave a popular session on LearnBot. Entitled "Meet LearnBot: How we built the Learning 2018 chatbot" this session gave greater insight on how LearnBot was developed (click here to learn more about LearnBot version 1.0). In addition, it answered essential questions about how chatbots really work and how they are used to facilitate learning in the workplace.
Want to learn more about Mobile Coach and how chatbots can help you achieve your learning goals? Click here or call 1-888-977-2522 today!
Want to learn more about chatbots? Click this link to talk with a Mobile Coach chatbot expert.