The chatbot can take over programmatic elements of coaching and create a safe to learn and develop skills. Help users set and keep specific goals. 
Goal Tracking
Accountability
Reminders
Conversation Simulator
The chatbot helps learners remember and apply learning from a training event. 
Duration: 4-8 weeks
Frequency: 2-3 push messages a week
User experience: Reminders, links, quizzes, survey questions, check-ins, videos, pdfs. 
Example of chatbot script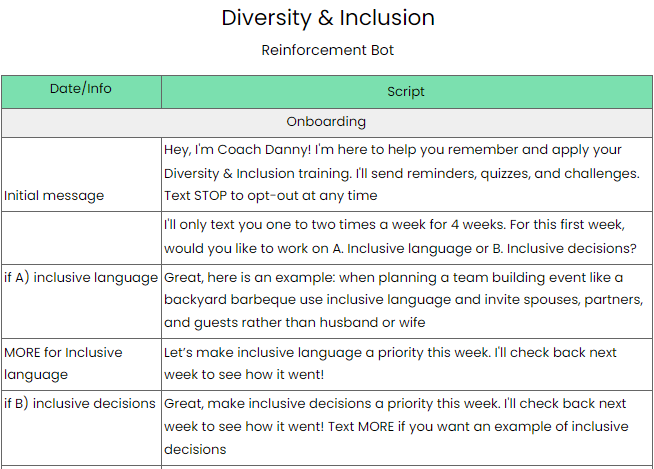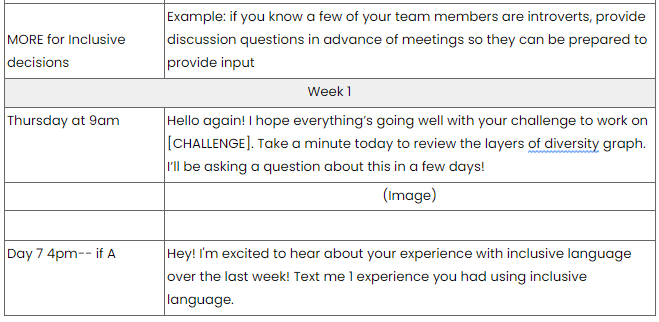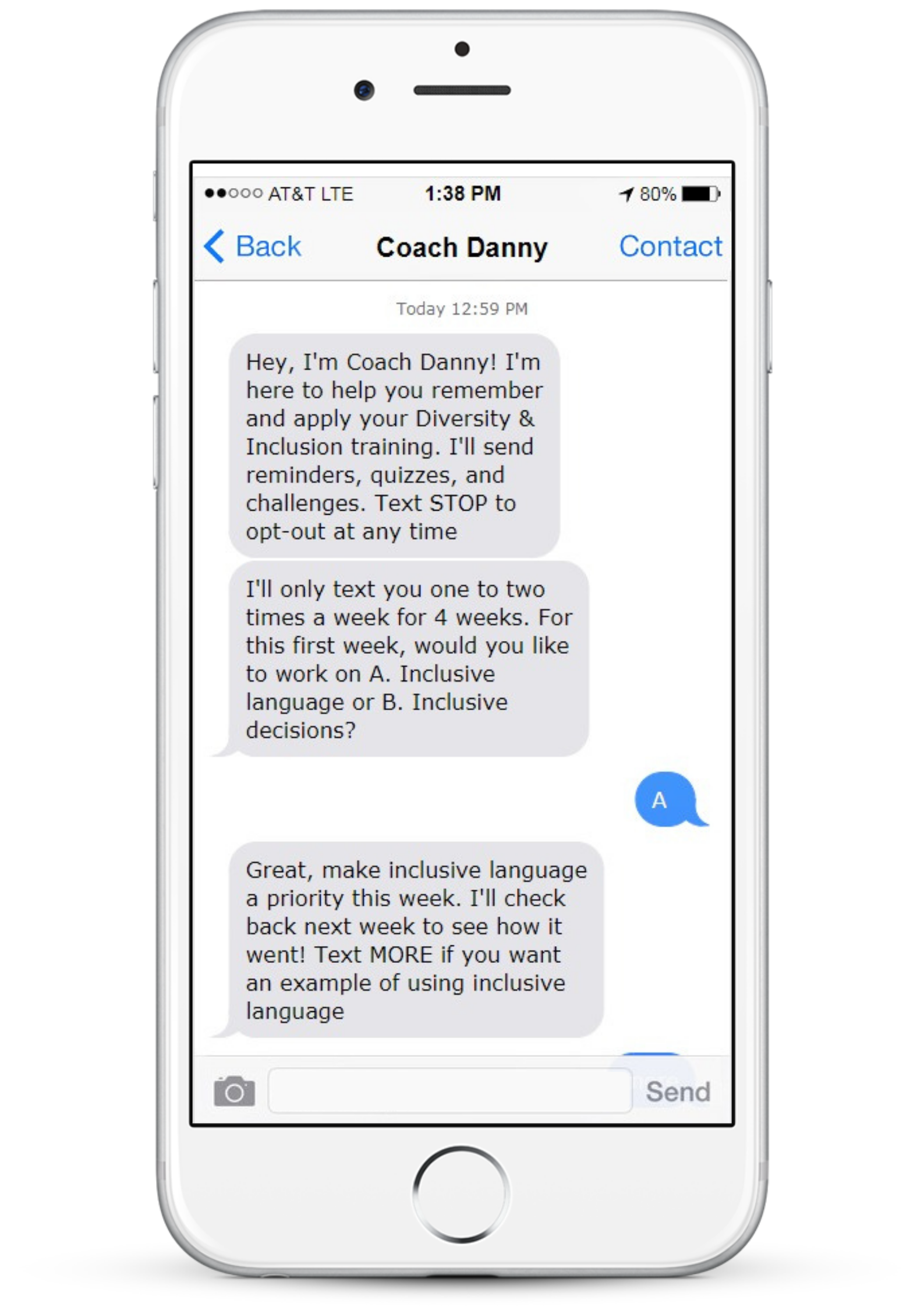 Answer commonly asked questions typically via a desktop widget.
Buttons
Open text methods

Matching

Regular expression parsing

Amazon Lex NLP

Search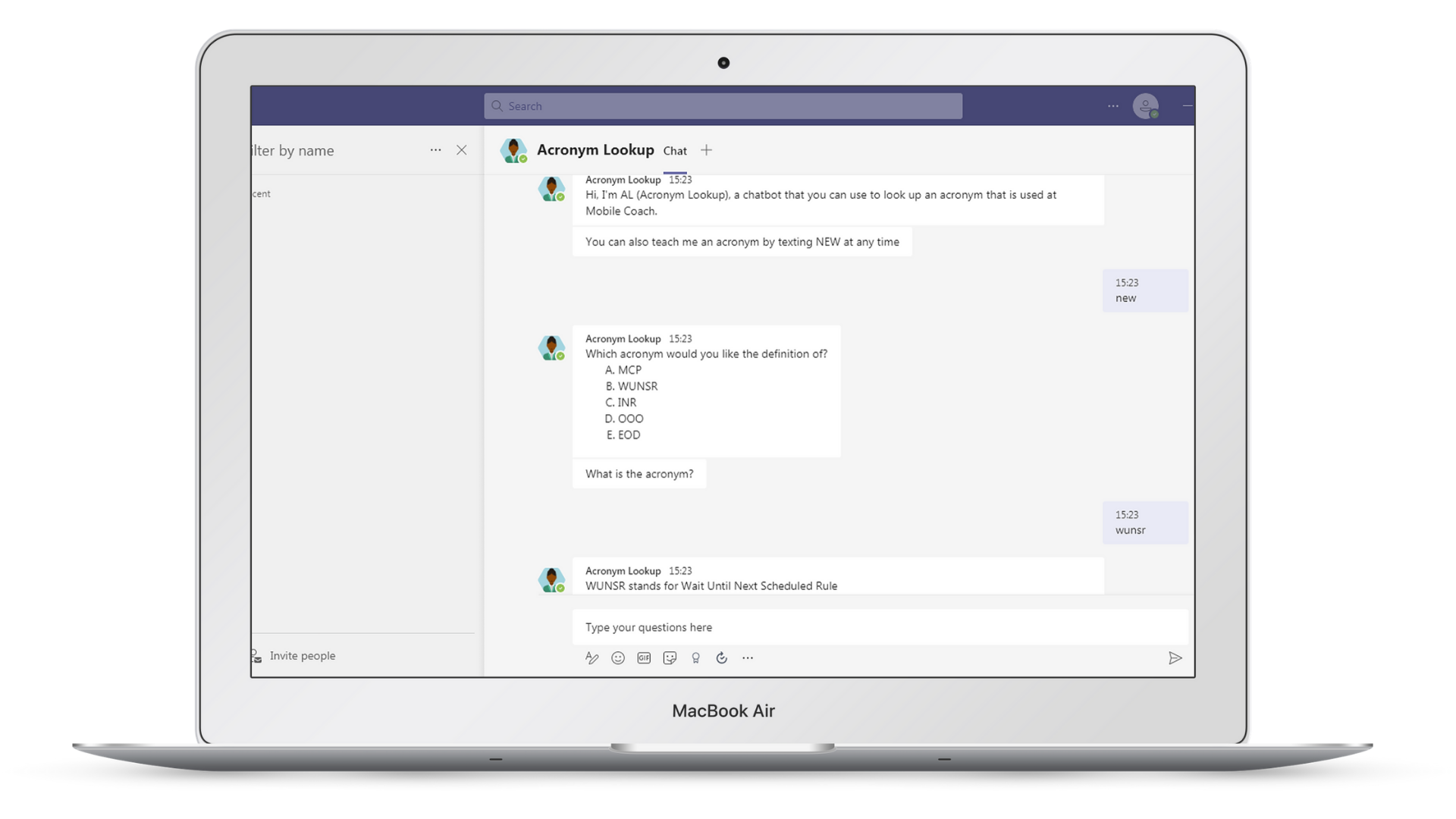 Teach your audience with a personalized conversation, then automatically measure success.
Example of chatbot script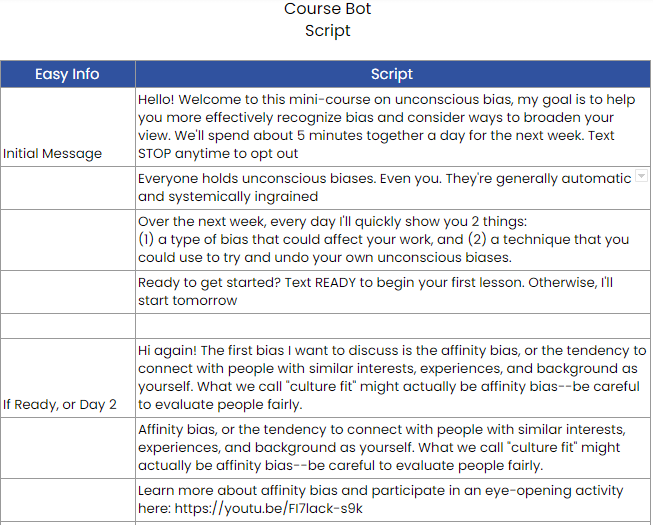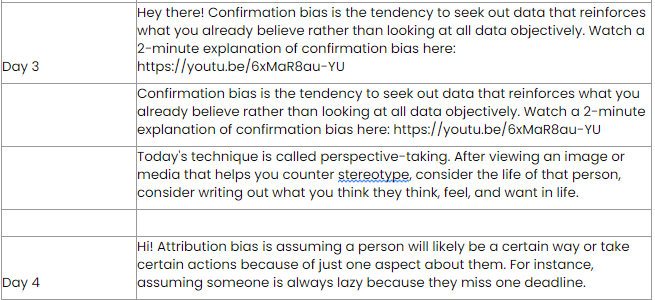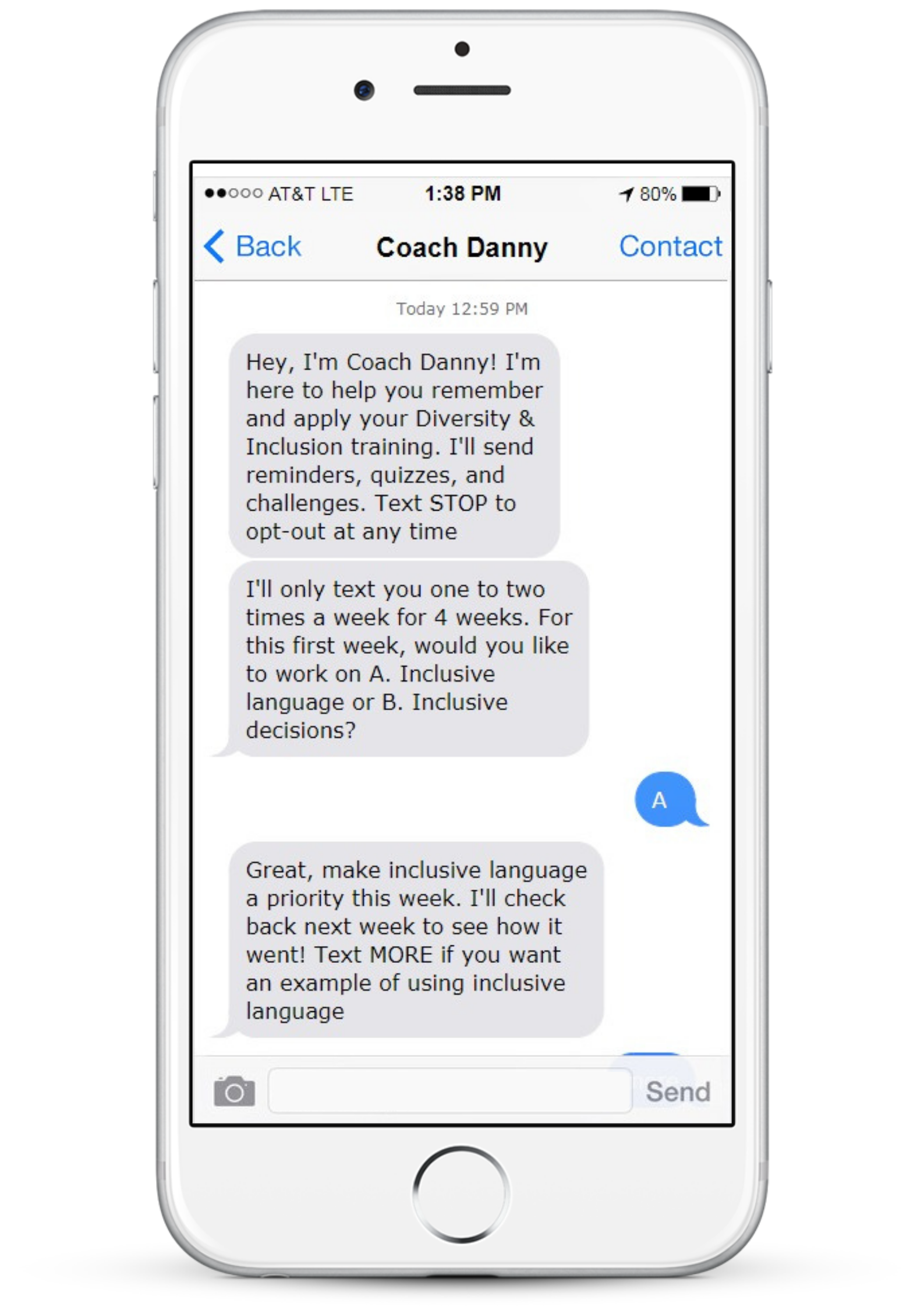 This is a button-based conversation simulator that helps a new manager practice common difficult conversations.
Example of chatbot script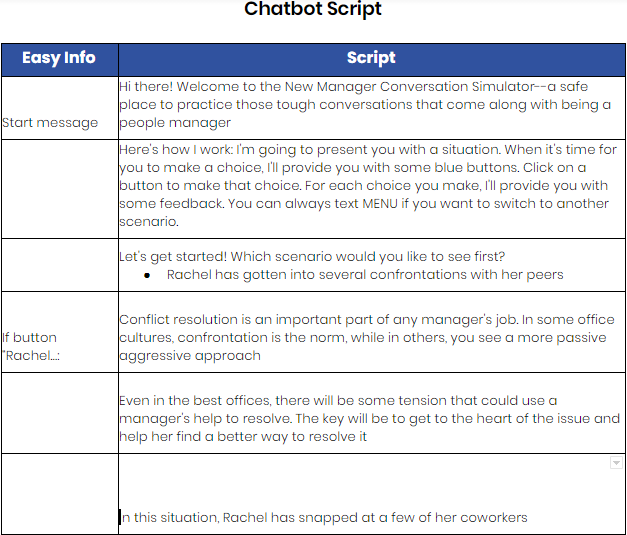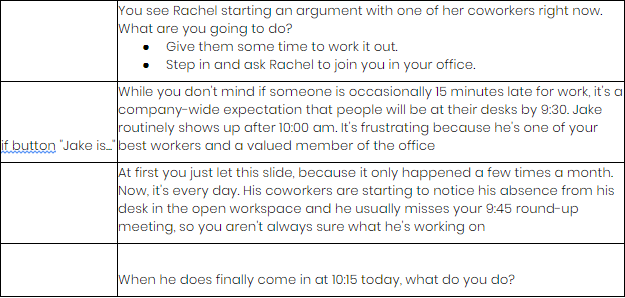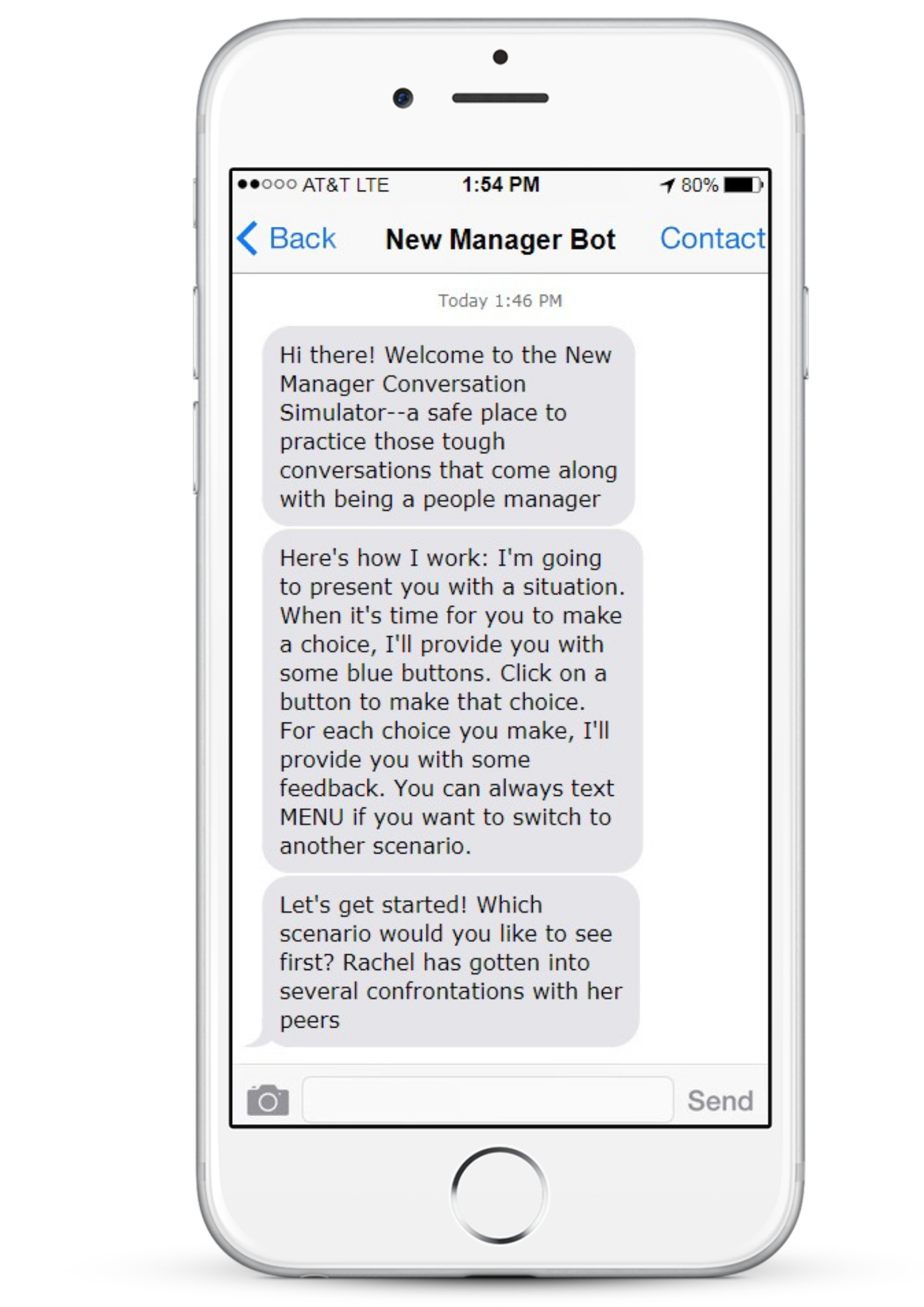 Learn how Mobile Coach chatbots will help you drive real engagement with your audience to achieve the key behaviors and results you want.