The chatbot helps learners remember and apply learning from a training event. 
Duration: 4-8 weeks
Frequency: 2-3 push messages a week
User experience: Reminders, links, quizzes, survey questions, check-ins, videos, pdfs. 
Example of chatbot script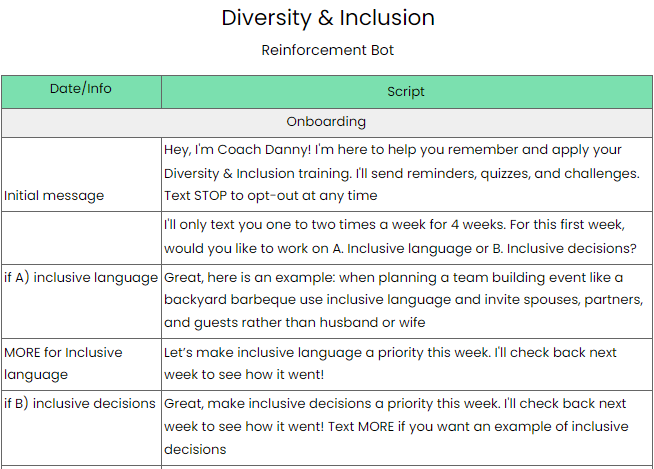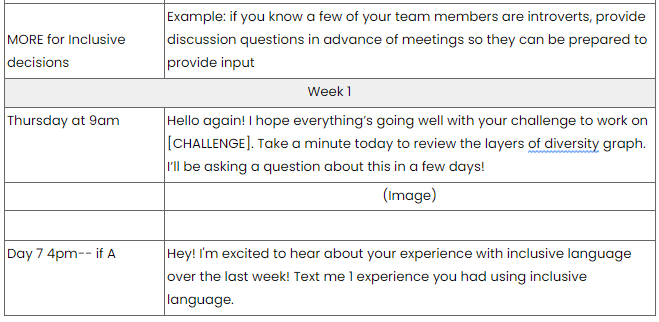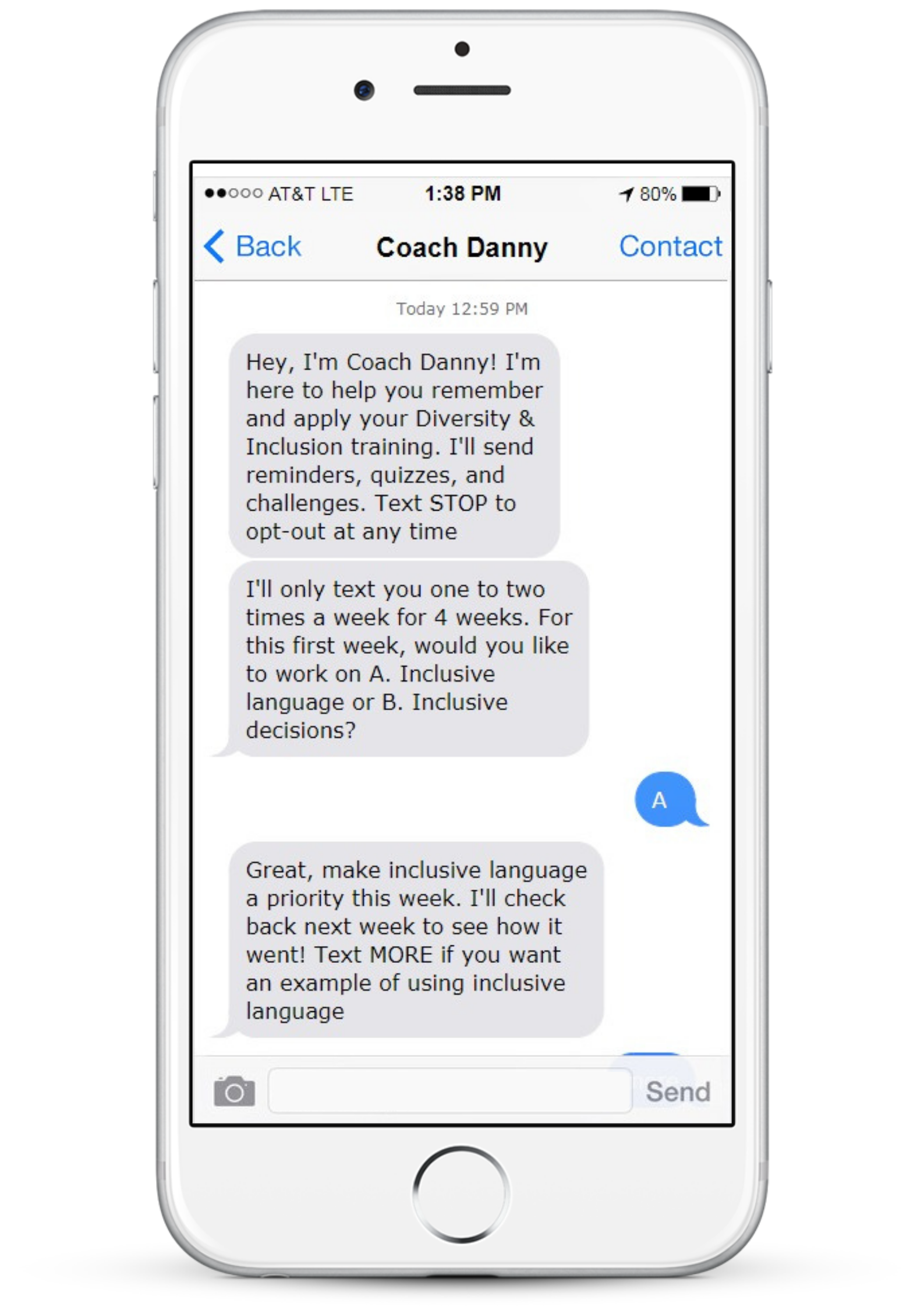 Teach your audience with a personalized conversation, then automatically measure success.
Example of chatbot script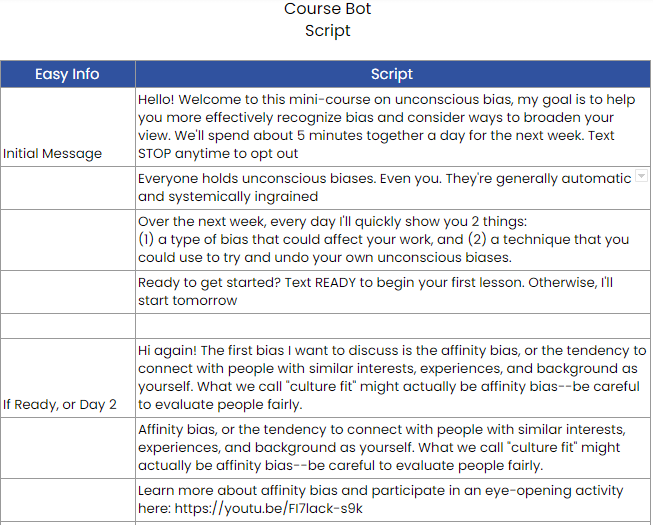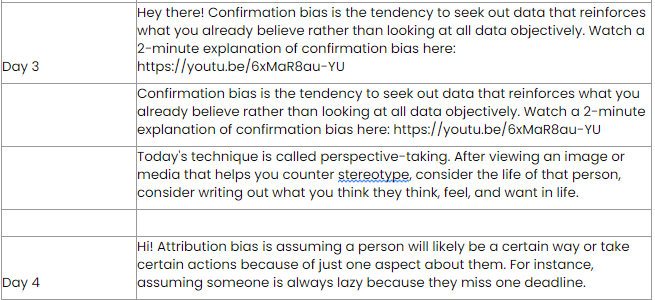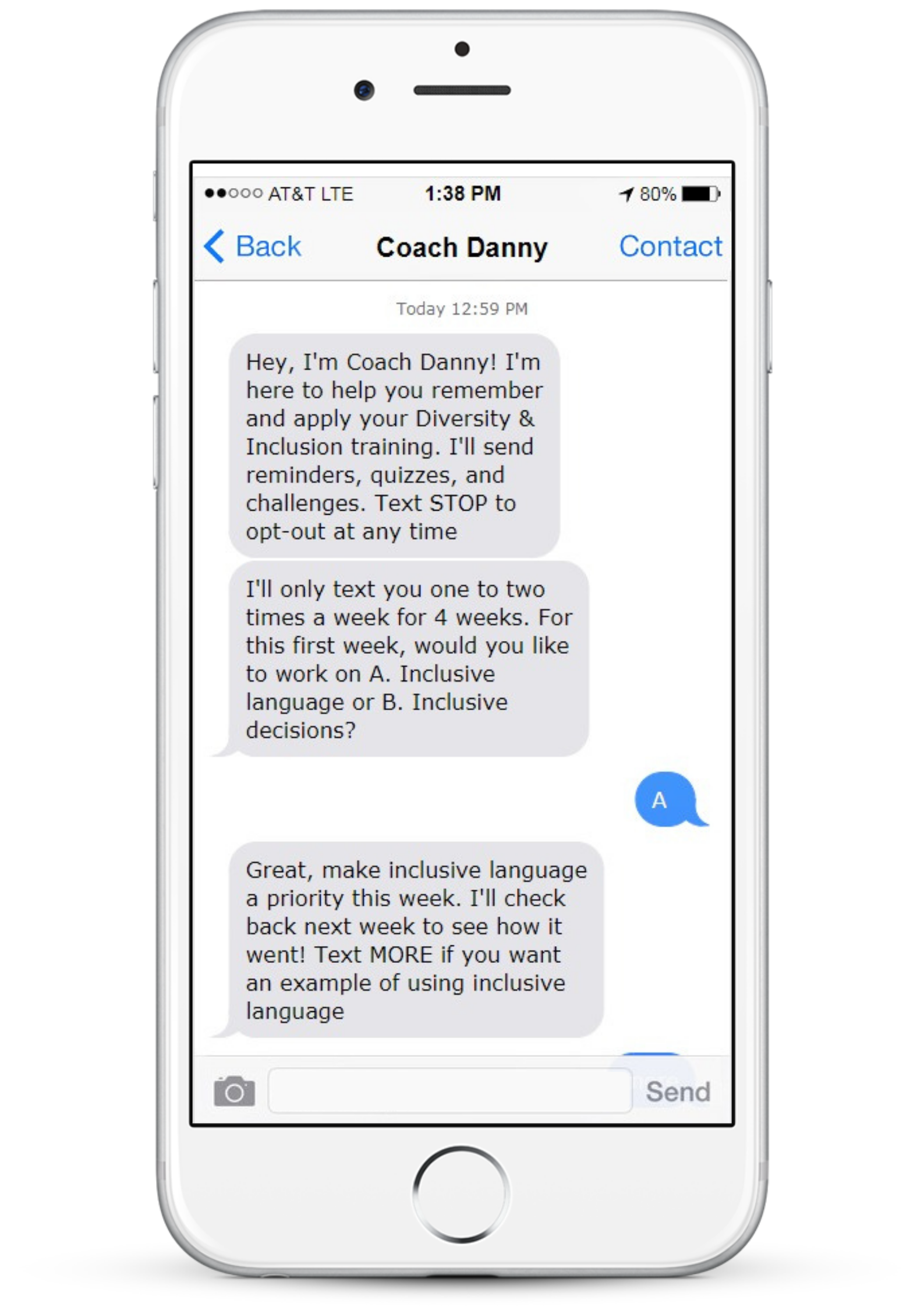 This chatbot supports onboarding by helping new hires keep track of important deadlines, learn about their new position, get to know the organization, and answer their questions.
Deadline Tracking
FAQs
Reminders
Check-ins
Learn how Mobile Coach chatbots will help you drive real engagement with your audience to achieve the key behaviors and results you want.