Interview with William Arruda and Ora Shtull
Vince Han, the CEO of Mobile Coach, has recently started a video series on LinkedIn where he does short interviews with many of the entrepreneurs that we meet along the way.
In Vince's first episode he talks with William Arruda and Ora Shtull, the dynamic founders of CareerBlastTV. William and Ora talk about their work to help employees grow their personal brand through assessment, learning application and coaching.
Make sure to follow or connect with Vince on LinkedIn for more interviews like this one!
Video
Highlights
Deliver the entire experience from assessment, through learning application, evaluation, and real transformation. All through the chatbot.
Personal branding helps people figure out what their secret sauce is, within the organization. They also build their brand within the organization.
The benefit to the individual (of personal branding) is you're going to like your job more, you're going to increase your confidence, when you're aligning who you are and what you do and how you do it, all of a sudden you're on fire. You love your work, and you deliver better work. And that's what it's about.
It's a no brainer, if you love your work and you're passionate about what you're doing, life is just better. All around, life is just better.
About William and Ora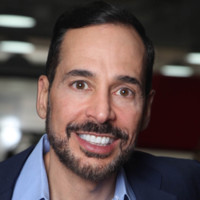 William Arruda is a motivational speaker, bestselling author, and personal branding pioneer. He is the cofounder of CareerBlast.TV. He is passionate about helping professionals succeed by being themselves.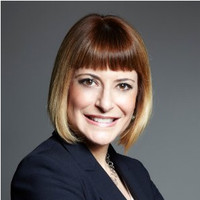 Ora Shtull is one of the most sought after executive coaches in New York City. She is also the author of The Glass Elevator: A Guide to Leadership Presence for Women on the Rise. She is the cofounder of CareerBlast.TV.
About CareerBlastTV
CareerBlastTV believes that companies need to believe that their talent is their greatest asset. And they should want to give their people permission to be their unique selves.
Today, What do companies want most? They want creativity, they want innovation. In order to foster that you can't have a bunch of cookie cutters in the workplace. Each person has to show up as their unique self, with a deep understanding of what their superpowers are.
How they do what they do differently than anyone else. So when companies recognize that if they support each individual in standing up and moving up, the company brand becomes stronger as well.