Why not replace those boring e-learning courses that struggle to engage users with a fun chatbot experience? 
We are thrilled to announce a suite of chatbots that are actually training courses for essential HR and Compliance related topics.
In this webinar we discuss how you can deliver effective training on essential training courses via chatbot using the new Training Essentials Pack. You'll also get an exclusive look at each of the 9 chatbot courses.
Easy for learners

.

Firstly, they don't have to go some unfamiliar web based destination. Secondly, they don't have to create separate credentials. It's

frictionless

.

Accessible for all learners

-chatbot is accessible for all types of audience you might have. For instance, it can be on lap top, iPad device, mobile device or share device.

More engaging

for effective learning, because it's conversational.

Easy to deploy and manage for organizations

– you can deploy chatbots on existing platforms that are already approved by your IT, Security and Privacy teams. Moreover, you can launch chatbots on multiple languages.
Device Security – workstation and mobile device security based on a clean desk policy.
Sexual Harrassment – the three types of sexual harassment and creating a safe work environment. 
Phishing Awareness– common phishing scenarios; protecting data and devices from phishing attempts.
Sensitivity Awareness – common sensitivity issues in the workplace, how to recognize them, and how to create a more sensitive workplace.
Handling Tough Conversations – strategies to confidently handle tough conversations. 
Unconscious Bias Awareness – common biases and how they can affect the workplace.
Corporate Ethics – what is and isn't ethical; identifying unethical situations.
Empathy Training – workplace empathy, types of empathy, and how to display empathy at work.
Basic Negotiation – negotiation strategies and negotiating practice in common workplace situations.
You can try one of the courses, just choose the channel and text "Hi'':
US SMS: Say Hi to (801) 515-4028
Course outline:
20-30 minutes conversational experiencem

Questions to assess comprehension and reteach content as needed:

Situational questions

Quizzes

Open ended questions

Personalized badges after course completion

1 month of reinforcement nudges

 
Reporting overview:
Number of users who accessed each course

Name of users who completed each course

Number of questions right and wrong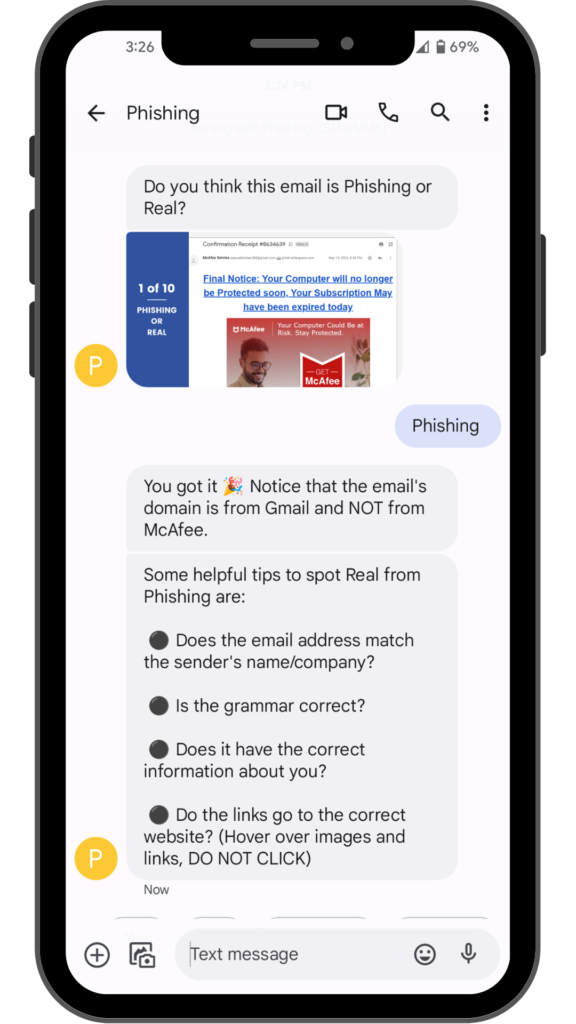 Choose a channel

SMS, Slack, MS Teams, Webex Teams, Google Chat, Telegram

Purchase licenses (Webinar special)

Webinar special (get one Mobile Coach author license for free with a purchase of 50 packs). $2400 value
Check out the details here  if you're interested in purchasing a course.
Learn how Mobile Coach chatbots will help you drive real engagement with your audience to achieve the key behaviors and results you want.