Supercharge Distributor
Engagement
The Mobile Coach platform has allowed us to stay in front of our distributors via text and SMS. Engagement with promotions and announcements has increased dramatically.
The company needed a way to effectively message its audience to keep its distributors engaged.

Email was not as effective in getting audience engagement.

Audience has preferred messaging channels like SMS and Telegram.

Company needed an easy way to message people via their preferred channel.

Using the Mobile Coach Platform, ibüümerang has been able to send over 65,000 messages to 1,018 people and with a 96.4% engagement rate.
Use Case: Blast messaging
ibüümerang is an innovative direct sales company based in Houston, Texas, and boasts products such as iGo, an exclusive travel platform, Ellev8, a trading education platform, Zence, Skintech, and Bill Genius.

Key Challenges of Distributor Engagement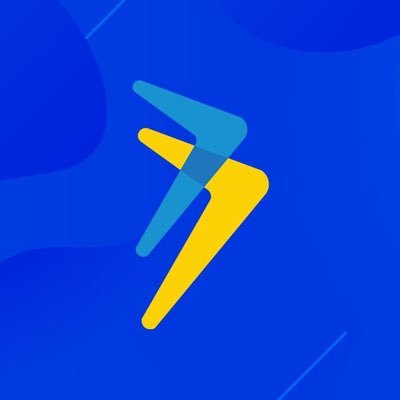 Communicating with a far-flung, diverse body of product distributors in over 200 countries was becoming difficult as ibüümerang grew. Ensuring distributor engagement across multiple time zones, countries, and languages was challenging as all needed to receive updates about products, training, and sales the company was running. Like many companies, emails were not a sufficient solution to keep their sales force informed.
The ideal solution for ibüümerang would enable them to send either scheduled or instant messages to their entire sales force or to specific subsets. It would also allow them to send messages across different channels, without having to set them up separately.
Mobile Coach's group messaging interface is simple enough for non-tech-savvy people to use while offering enough complexity to fulfill all of ibüümerang's requirements. Instead of maintaining multiple lists, ibüümerang has one list of users tagged with relevant information, so that they can send very contextual messages to exactly the right group of people, on the user's preferred messaging channel, whether that be SMS or telegram.
This flexibility made Mobile Coach the obvious choice.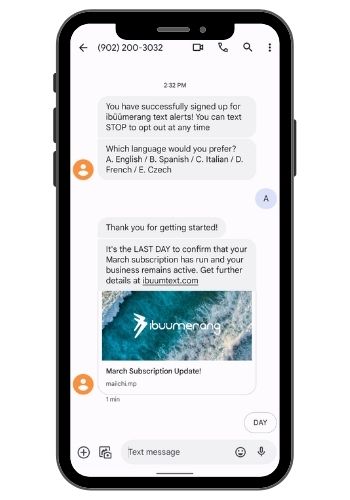 Users can join this group messaging chatbot either through Telegram or through SMS. It asks users which of five languages they would prefer to receive messages in.
ibüümerang then schedules messages about training, products, and sales through the Mobile Coach group messaging interface.
Learn how Mobile Coach chatbots will help you drive real engagement with your audience to achieve the key behaviors and results you want.