New Distributor Onboarding
Coach Carly teaches and motivates new PartyLite consultants to achieve fast start
Coach Carly users purchase 48% more product
Users also sponsored at a rate of 150% more than non-Coach Carly users.
Massachusetts-based PartyLite is a successful party planning company selling candles, candle holders, flameless fragrance and wax warmers, as well as holiday and home decor.
What was the challenge PartyLite faced?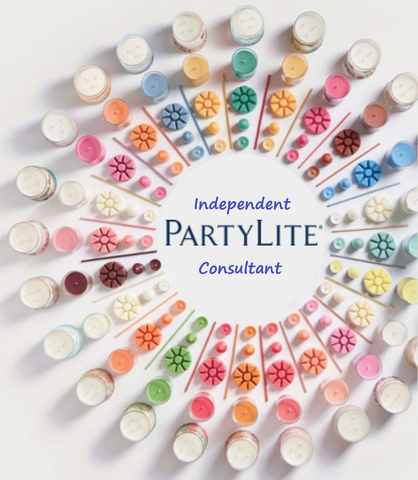 Like many party planning companies, PartyLite has the challenge of helping train and empower their army of independent consultants reach greater success in promoting and selling PartyLite products.
These independent consultants love PartyLite products but are often working on a part-time basis and do not have formal business training. And because consultants work from their homes, it can be difficult reaching and engaging consultants in a consistent enough manner to help coach them to success.
What was the goal of the chatbot, Coach Carly?
Mobile Coach and PartyLite collaborated to create Coach Carly – a friendly chatbot that happens to be a PartyLite expert. The goal for Coach Carly was to help encourage, teach and motivate new PartyLite consultants to achieve success in their Grand Opening party as well as their subsequent 5 parties.
PartyLite knew that if they could influence more new consultants to having more successful parties, the bigger impact they'd see in their top line revenue results.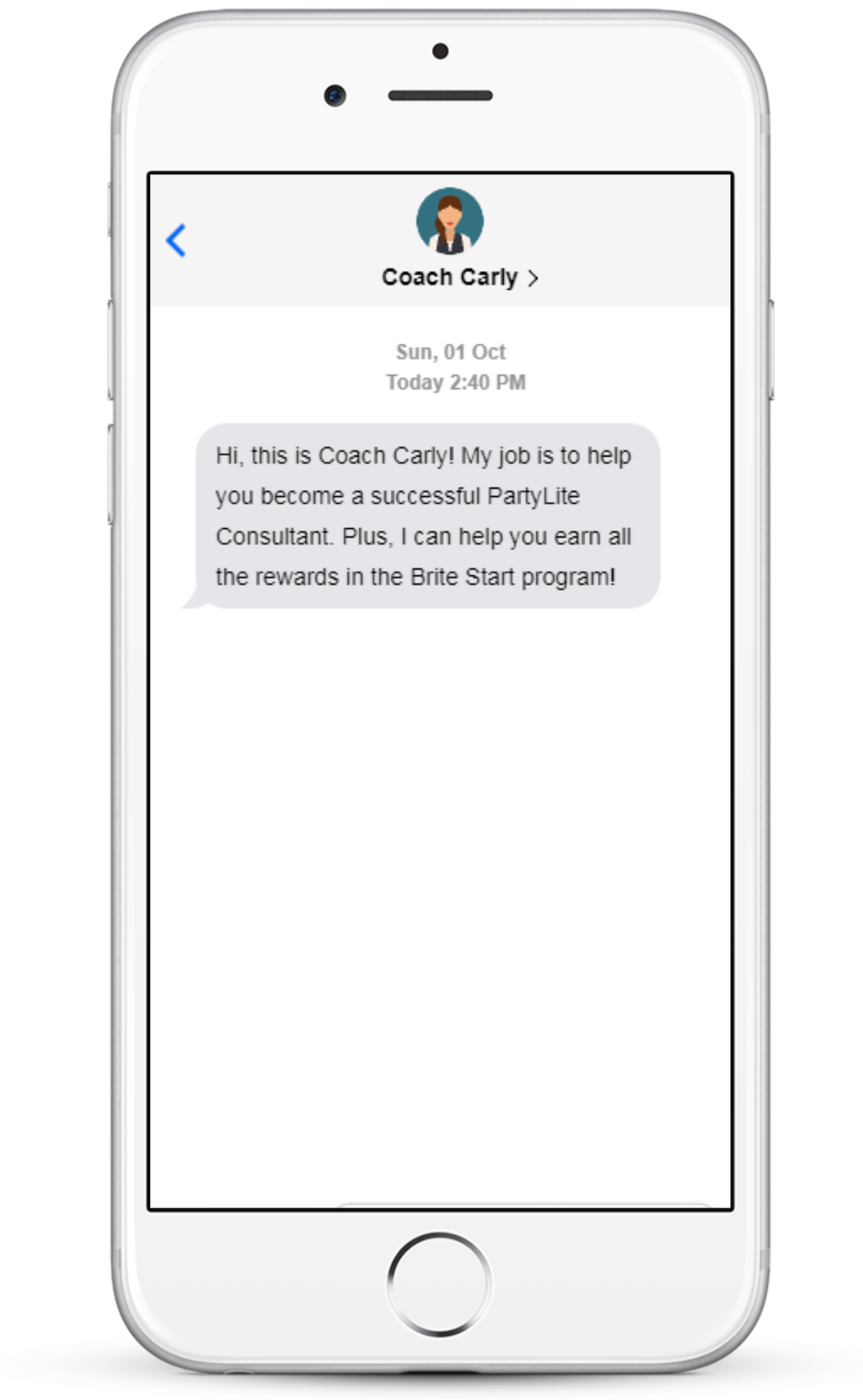 What was Coach Carly like and
how did "she" work?
Coach Carly is friendly and encouraging but also acts as an accountability partner, following up with new consultants on their party planning goals. The strong feedback that new consultants have provided about Coach Carly is that they appreciate her messages of positivity and affirmation.
Coach Carly is a consistent cheerleader that makes sure that new consultants are thinking about and working on their PartyLite businesses each day.
To test the effectiveness of a chatbot PartyLite set-up a test group of new distributors. Part of the group used Coach Carly and part did not. Coach Carly users purchase 48% more product and sponsor at a rate of 150% more than non-Coach Carly users.
Since this test, ParyLite has expanded Coach Carly making is accessible to all new distributors and adding two new languages (French and Canadian English). Mobile Coach and PartyLite continue to work on improving and expanding Coach Carly.
Interested in an Xander of your own?
Discover how you can drive customer engagement, increase sales, and ensure product compliance with a chatbot from Mobile Coach.